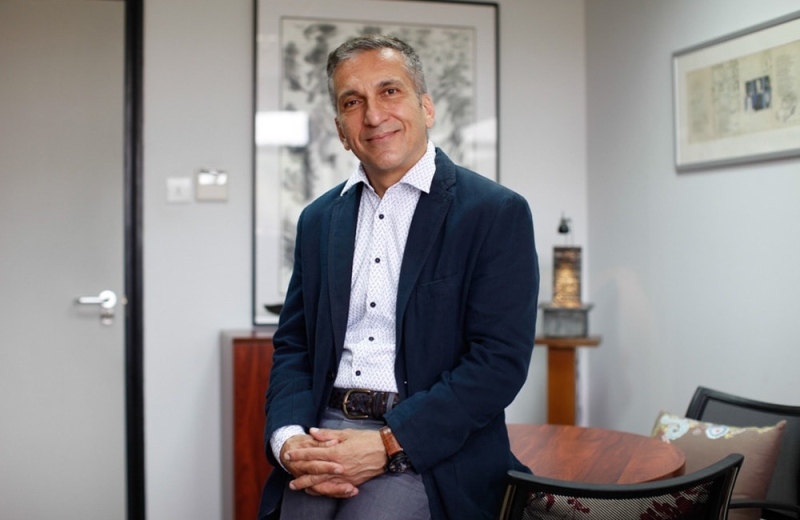 "What we are trying to do in the Parliamentary Human Rights Committee is to give the right to choose a dignified death," said Dr. Konstantinos Fellas, chairman of the National Bioethics Committee of Cyprus and Senior Vice Rector of the University of Nicosia, speaking on Wednesday, May 11 at of Citizen 107.6 and 97.6, in relation to the issue of euthanasia and the legislation that is promoted in Cyprus. He explained that, in exceptional cases, where patients have, certified, a small life expectancy and with their own will and consent, to be given the right, under strict conditions and strict legal framework, to choose to hasten the end of their lives. .
Mr. Fellas stressed that the Cyprus Bioethics Committee is in favor of voluntary euthanasia, ie that the patient has full knowledge of what he is signing and what he is giving his consent to, in writing. The discussion revolves around how only the patient himself knows how to experience an incurable disease, if it hurts and suffers.
It was decided to set up a committee consisting of the Universities of Cyprus and Nicosia, the National Bioethics Committee of Cyprus and the Pancyprian Bar Association, to prepare a draft law, which will be drafted by the Legal Committee and the Human Rights Committee of the Parliament. together with the Ministry of Health. He will then go to the Plenary Session of the Parliament for consultation. The process will take a long time, said Dr. Konstantinos Fellas, who estimates that the decision will not be unanimous, while it will be preceded by an intense dialogue, as this is a very sensitive issue.
Finally, Dr. Fellas said that what we need to think about is whether we have the right to a dignified death or the obligation to a painful living?
Listen to what Dr. Konstantinos Fellas said on the show "Morning Inspection" of Politis 107.6 and 97.6:
CITIZEN 107.6; MORNING INSPECTION 11 & # 8211; 05 & # 8211; 2022 KONSTANTINOS FELLAS