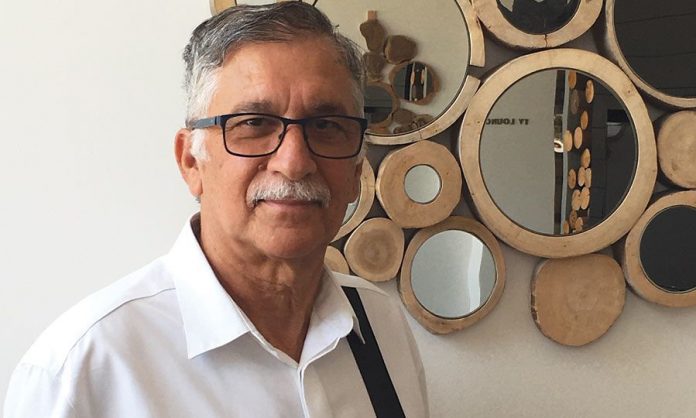 The third dose of vaccine for the elderly and vulnerable groups is one-way, said in KYPE, the member of the Advisory Scientific Committee, Professor of Microbiology / Molecular Virology of the Medical School of the University of Nicosia Dr. Petros Karagiannis. until it decides that if we do not want a serious outbreak in the fall we will have to go it alone.
He added that the Advisory Scientific Committee has made a recommendation to the Ministry of Health for the granting of the third installment. "As an Advisory Committee, all views were gathered and forwarded to the Minister. "Beyond that, it is a political decision whether we will move forward or not," he noted.
Dr Karagiannis said that the third dose of vaccine is necessary as the data so far show and especially the results that result from the use of the third dose in the United Kingdom and Israel.
"Israel has already given the third dose to people over the age of 40 and has vaccinated more than one million people. "It seems that the immune response increases dramatically after the third dose of vaccine to a degree that is four times more protective against infection than those who received only two doses, while six times it prevents hospitalization again compared to those who received only two doses." , he said.
Therefore, he continued, it causes a shield for those taking the third dose and therefore for the elderly at least those who were vaccinated first are absolutely necessary as well as those belonging to the vulnerable groups.
"If we wait for Coreper to decide on the matter it can take weeks. Autumn and Winter are not far away. Therefore, if we want to avoid a serious outbreak in the autumn, I believe that the third dose is a one-way street for the elderly and vulnerable groups and may be given at a later stage depending on the age group, as was done in the first phase of vaccinations.
Dr. Karagiannis, when asked to comment on the decision of TEPAK for physical presence at the University only of vaccinated students and those who fell ill, said that he did not want to express an opinion. "I prefer not to take a stand until all the Universities decide what to do. "It is something that was discussed among all so that they have a common line, but it seems that each institution will decide on its own", he concluded.
source: dialogue