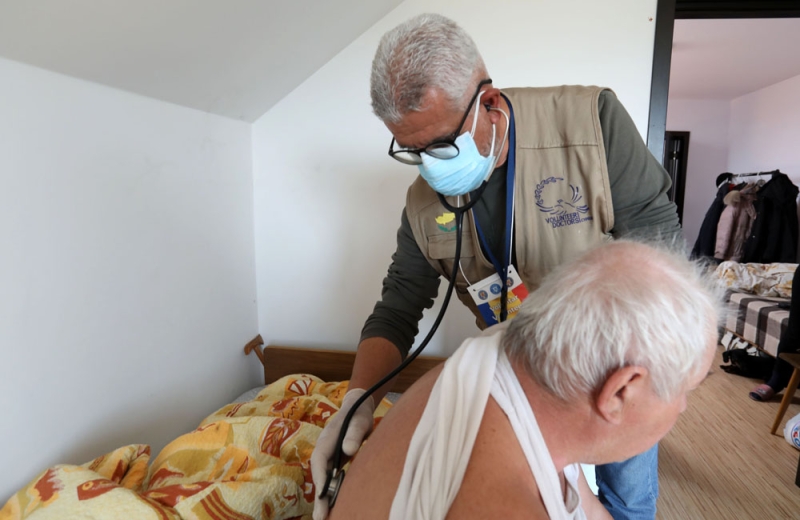 Anxious calm prevails on the Romanian-Ukrainian border, where the mission of the "Volunteer Doctors & # 8211; Cyprus ", as Dr. George Makrygiannis, director of missions of the organization, which is located in the region, to provide assistance to Ukrainian refugees, said in the" Morning Inspection "of Politis 107.6 and 97.6. The doctor said full cars and buses were arriving at the border and crossing into Romania, while there were reports that about 150,000 people remained in a nearby city, without crossing the border into Romania, awaiting the end of hostilities to return to Ukraine./p>
More than half a million are refugees, so far as they have crossed the border into Romania, with the surrounding cities and the country's health system unable to bear this burden. This shows the importance of the work of the volunteer groups, said Dr. Makrygiannis, saying, in fact, that yesterday, Wednesday, in addition to the medical unit that has been created in the border area, doctors examined people in buses and cars. He examined people with COVID-19, while he said that they constantly receive calls for examination of patients in other places, where requested, each time.
The director of missions of the organization "Volunteer Doctors-Cyprus" described and an incident with a patient he examined and had just lost his child, unable to hide his emotion.
Listen to the intervention of Dr. George Makrygiannis in the "Morning Inspection" of Politis 107.6 and 97.6:
CITIZEN 107.6; MORNING INSPECTION 31 & # 8211; 03 & # 8211; 2022 GEORGE MAKRYGIANNIS