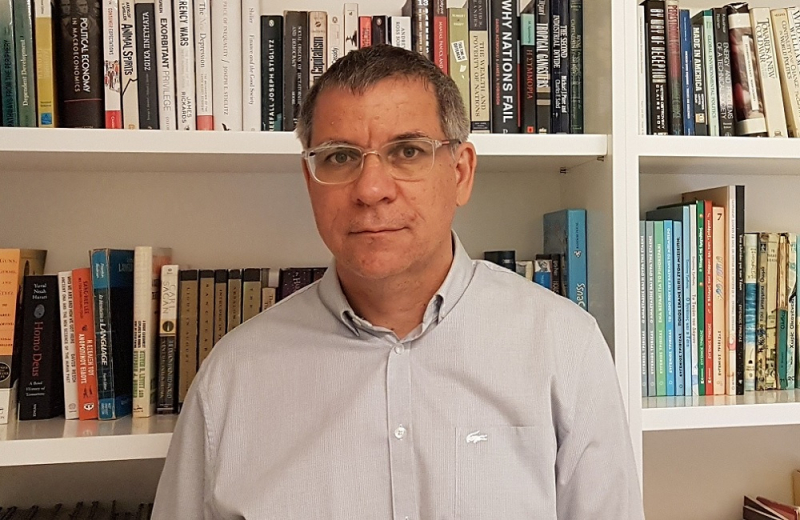 He spoke to Citizen 107.6 & amp; amp; 97.6, Professor Marios Zachariadis, Professor of Macroeconomics and International Economics at the University of Cyprus.
"Russian President Vladimir Putin," said Dr. Zachariadis, "and those around him and the Russian people are deeply saddened by the severe sanctions imposed on Moscow." He went on to say that "the main sanction concerns restrictions on the Central Bank of Russia in the use of its 640 billion-dollar reserves, which amount to 40% of Russia's GDP and which were largely outside the country, under its control. The US Federal Reserve, the Bank of England and the European Central Bank. " That's the reason, he argued, that Russia could not support the devalued ruble.
The biggest impact of sanctions against Russia, Dr. Zachariadis added, is the devaluation of the Russian currency, "because the purchasing power of Russian citizens has evaporated and there is a lot of pressure on the Russian banking system with the risk of collapse."
Impact on European economies
There are implications for European and global economies due to sanctions imposed on Moscow, said Dr. Zachariadis, "due to the fact that Russia is a major exporter of oil , natural gas, cereals and various metals, the price of which has risen sharply. "
He also expressed concern about European companies operating in Russia, which will lose their wealth and profitability after their withdrawal from the Russian market.
Cypriot economy
Asked to comment on the impact that European sanctions against Russia will have on the Cypriot market, Dr. Zachariadis replied that "the purchasing power of the Russians has disappeared due to the devaluation of the ruble and domestic inflation that do not allow Russians to buy our tourism product." and other services that Cyprus offers to Russian companies. "
Inflation is the second major concern due to rising prices for fuel, metals and grain, he said.
He also referred to the connection of Cyprus with Russia which is, as he said, "a stain in the name of our country". He went on to say that "we must be very careful about the connection of Cyprus with the Russian regime that exists in the minds of Europeans and Westerners."
Listen to the position of Dr. Marios Zachariadis in "Morning Inspection" broadcast by Politis 107.6 & amp; 97.6: