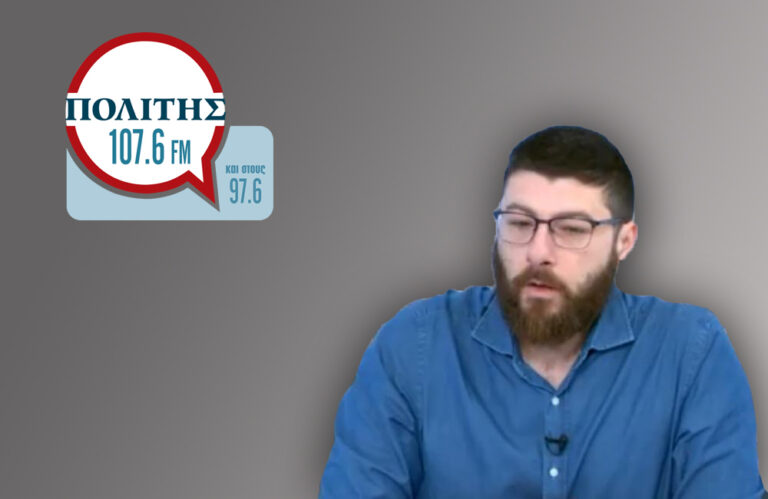 "In the first months of 2022, the number of cases and deaths recorded in 2020 and 2021 will be recorded in Cyprus, based on the prognostic models," said the head of the Scientific Advisory Committee for the coronavirus, Konstantinos Tsiotis , speaking on the Control Panel show of POLITIS 107.6 .
Aim to reduce absences from schools
Mr. Tsioutis, initially referred to the measure "test to stay" that was implemented from today in Primary and Secondary education, stating that this measure aims to "reduce absences from schools." "Children after two years of pandemic, lost a lot of educational time, and I believe we must do everything we can to have them in schools and continue their education," he said.
The head of the advisory scientific committee also acknowledged the practical difficulties that exist, stating that "it is by no means the best solution", however, as he stressed, the decision was made on the basis of literature that confirms that you can keep the child in school with him. the way, without increasing the transmission ".
In addition, he referred to the possibility of this measure being subsequently applied to other workplaces.
Omicron is unpredictable
Asked about the optimism expressed by some scientists that Omicron could signal the end of the pandemic, Mr. Tsioutis referred to the words of the head of the ECDC who stated that "we must be cautious in our predictions". This is because "there are still many questions that only time will answer". He also expressed concern about the possibility of a new mutation, due to the transmissibility of the "omicron" strains.
Regarding the lifting of certain measures taken by several countries, he stressed that "society and the economy must remain open while at the same time individual measures must be observed and rapid tests and vaccines must be used."
"If we apply these, let the pandemic go where it wants. We will be able to continue to operate safely. "
Listen to the intervention of Konstantinos Tsiotis in the "Morning Inspection" broadcast by Politis 107.6 & 97.6:
CITIZEN 107.6 · CONTROL PANEL 24 – 01 – 2022 DR KONSTANTINOS TSIOUTIS