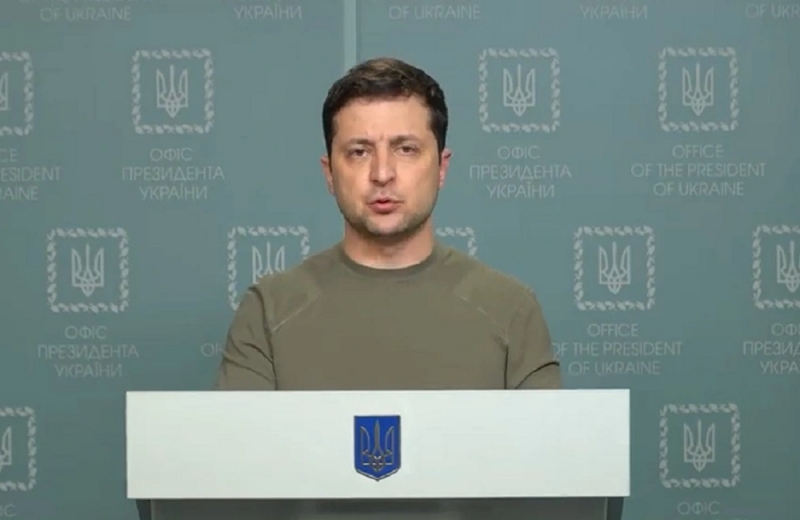 President Volodymyr Zelensky addressed a speech to the Ukrainian people, expressing his disappointment that "the West has left Ukraine alone to fight." The Ukrainian president added that he was willing to talk to his Russian counterpart Vladimir Putin about the terms of his earlier surrender through a statement from Kremlin spokesman Dmitry Peshkov. "Today I asked the 27 leaders of the European Union when Ukraine will join NATO," he said. "They were all scared, no one answered." "But we are not afraid," he said, stressing that he would defend his country.
Mr Zelensky spoke of 137 dead so far since Russia's invasion of Ukraine /p>
The Ukrainian president referred to Putin's terms for the surrender of Ukraine. As Mr Zelensky put it, "we are ready to talk about a neutral regime, as we do not belong to NATO", but added that he was concerned about the guarantees he would receive and which countries would give them.
"We have received information that enemy sabotage groups have entered Kiev," he said in a video posted on the Ukrainian presidency's website, urging residents of the capital to be vigilant and abide by the curfew. At the same time, he stated that he and his family are the main targets of Russia . "According to our information, the enemy considers me the number one target. My family is the number two target. They want to destroy Ukraine politically by destroying the head of state. "We have information that enemy sabotage groups have entered Kiev," he said, adding that "I live in the government district with others." Zelensky announced general mobilization A general mobilization was decided earlier tonight by the President of Ukraine Volodymyr Zelensky , in order to counter the invasion of Russian military forces in his country, by signing a relevant presidential decree.
It should be carried out within the next 90 days, according to the decree.