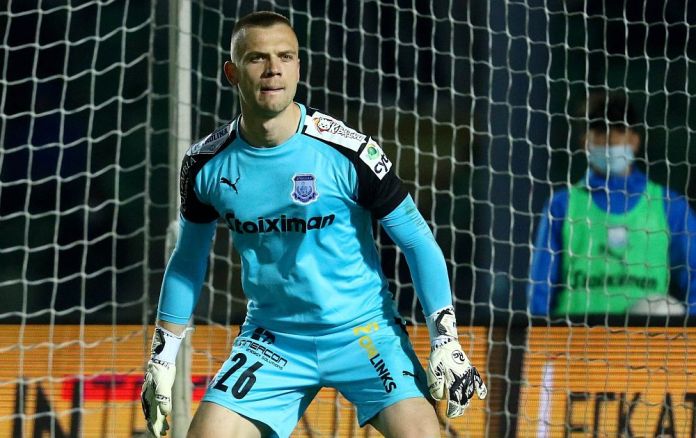 In four goalkeepers will & # 8230; "Share" the Golden Gloves award for b & # 8217; round of the championship as a "frame" goalkeeper equaled the first place with the most clean sheets!
Vana Alves (Aris), Joel Mol (Olympiacos), Aleksandar Jovanovic (Apollon) and Andreas Christodoulou (Ethnikos) kept their home inviolable four times.
< strong> The information from PASP:
In one of the most difficult and exciting championships of the last years, it is absolutely logical that there is a lot of competition in Stoiximan Golden Gloves competition, for the goalkeepers with the most inviolable homes.
In the 11 matches of the 2nd Round of the first phase of the 2021/22 Championship, we had four goalkeepers make 4 clean sheets! They are Vana Alves (Aris), Joel Mall (Olympiakos), Aleksandar Jovanovic (Apollon) and Andrea Christodoulou (Ethnikos Achnas).
The above goalkeepers will receive the Golden Gloves for the period of the Second Round, while we remind you that the next period that follows is that of the Play-Off (10 games). At the same time, in the overall score for the big award "STOIXIMAN GOLDEN GLOVES" of the 2021/22 season, Vana (Aris), Mall (Olympiakos) and Jovanovic (Apollon) are ahead with nine, eight and seven inviolable hotspots respectively.
< p style = "text-align: justify;">