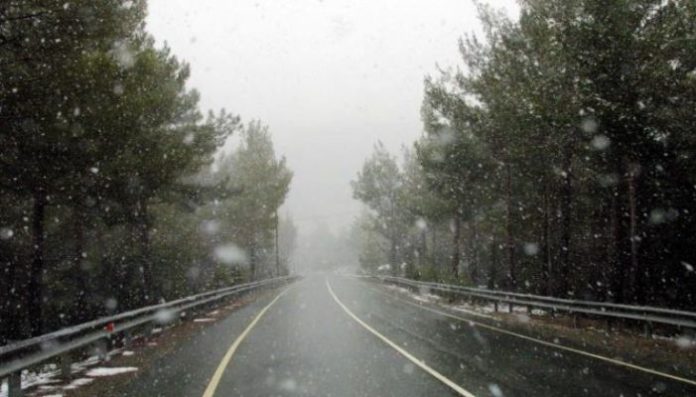 The Police recommends special attention to those who will be moving on the road network this morning, Wednesday, February 17, since due to the winter weather conditions, there are problems on the roads in the mountains, but also on the Paphos – Limassol highway.
At the same time, in Nicosia, a section of Themistokli Dervi Street is closed due to construction work.
On the Paphos – Limassol highway , especially in the section from the Konia roundabout, to the area of Koloni, there has been frost on the road, with the result that the road is dangerously slippery.
In the mountains, the road Prodromou – Troodos is closed due to snowfall, while the roads Pinewood – Pedoula, Pedoula – Moutoulla, Pedoula – Prodromou, Prodromou – Platron and Prodromou – Lemythos , are open only for vehicles with movement on all four wheels or equipped non-slippery chains.
The road Kakopetria – Karvouna and the road Kalopanagioti are open for all vehicles, but slippery due to frost.
In the province of Limassol, roads leading to Troodos are open only to four-wheel drive vehicles or equipped with anti-skid chains.
In Themistokli Dervi Street , due to the construction of a building, which started at 6.00 in the morning, the two traffic lanes in the direction from Strovolos to Nicosia, in the section between Nikokreontos and Tefkrou lanes, are closed and the traffic is directed in one direction in the opposite direction. The works are expected to be completed at 3.00 in the afternoon.
Information on road works carried out in various areas, including the Nicosia – Limassol, Nicosia – Larnaca and Larnaca – Famagusta highways , at the link https://www.cypruspolicenews.com/DefaultArticle/51 .
Those traveling on the road network are urged to comply with traffic signals and comply with the traffic code. Special care is recommended to avoid road accidents.