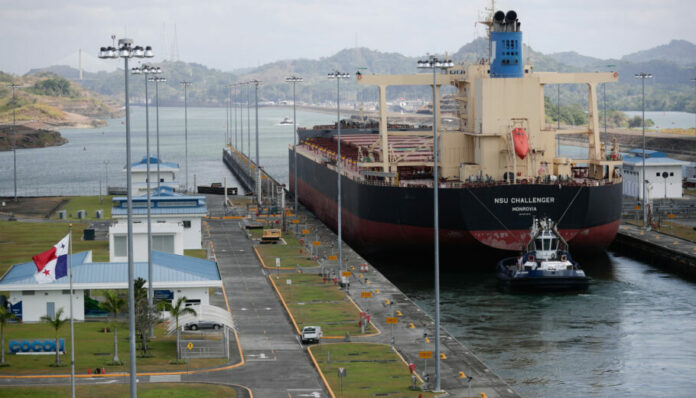 A tangible writing sample of how climate change is likely to affect global trade and the economy, no only in the future, but already today, is the crisis that tends to be created with the Panama Canal.As of today, May 24, the Panama Canal Authority is putting into effect a restriction on the maximum draft allowed for ships passing through the Canal. Specifically, this will be 13.56 meters, while from next Monday, May 29, this number will decrease even more, to 13.41 meters.
The ban on ships with a greater draft is due to the drought that has hit Panama and has limited the depth of the Canal. The latter is fed by Lake Gatun, the level of which has decreased significantly in recent times, as a result of which it is no longer easy for all ships to pass. Thus, the Canal Authority was forced to take measures.
In practice this means that container ships will be forced to reduce their cargoes to be able to pass through the Canal, while in other cases liner companies are considering alternative routes to avoid the point. In both cases, the end result (whether the load is reduced, or an alternative bridge is used) will be the same, i.e. the increase in transport costs. Already the first reaction of the companies is to increase the freight rates from 300 to 500 dollars/container, starting from June 1.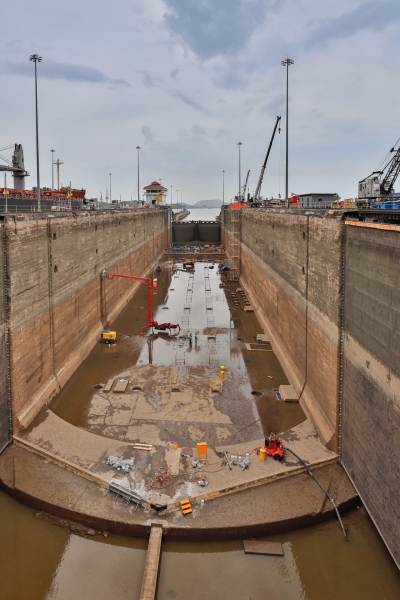 Panama Canal Works © © EPA/Wellington Luck HANDOUT EDITORIAL USE ONLY/SPECIAL NOTICE – THIS IMAGE IS TO BE USED SOLELY TO ILLUSTRATE NEWS REPORTING OR COMMENTARY ON THE FACTS OR EVENTS DEPICTED IN THIS IMAGE WITH THE ORIGINAL TEXT (MANDATORY CREDIT) HANDOUT EDITORIAL USE ONLY/NO SALES
The crisis in Panama is likely to constitute a first serious "stress test" for the endurance of the global supply chain, for the first time since the disruption caused by the pandemic, which had largely begun to be overcome. If, in fact, the drought worsens and the passage through Panama becomes more and more difficult, it is almost certain that there will be serious problems in world trade, with delays in sea transport and increased transport costs. In 2021 the Panama Canal recorded 13,342 ship crossings, serving 180 sea routes and 170 countries, connecting 1,920 ports worldwide.
Notably, the timing is also not the best, as container trade peaks from August onwards as back-to-schools and the upcoming festive season translate into higher consumption and retail chains increase their inventory. Currently, the average level of rainfall in Panama is projected to remain below desirable for the foreseeable future. This means that the water level in Gatun Lake will continue to recede, further worsening the situation in the Panama Canal.
According to the head of Vespucci Maritime, Lars Jensen, there are currently two main alternative routes, in case of heavy congestion in Panama. One is the direct crossing from Asia to the US West Coast and the other is the use of the Suez Canal to transport Asian products to the US East Coast. Both options, of course, entail increased transport costs. For example, in the case of choosing the Suez Canal an additional week will be required per trip. Today a ship departing e.g. from Shanghai to the port in Savannah, Georgia on the US east coast takes 25.5 days via Panama, but 32 days via Suez. Accordingly, the choice of the west coast of the USA also implies increased transport costs, as the sea distance, e.g. from Japan to the USA, it is longer by 4,800 km. At the same time, this solution also entails higher inland transport costs until the products reach their final destination, as the containers will have to be loaded onto trains and cross almost the entire US to reach the eastern states.< /p>
source: The power game