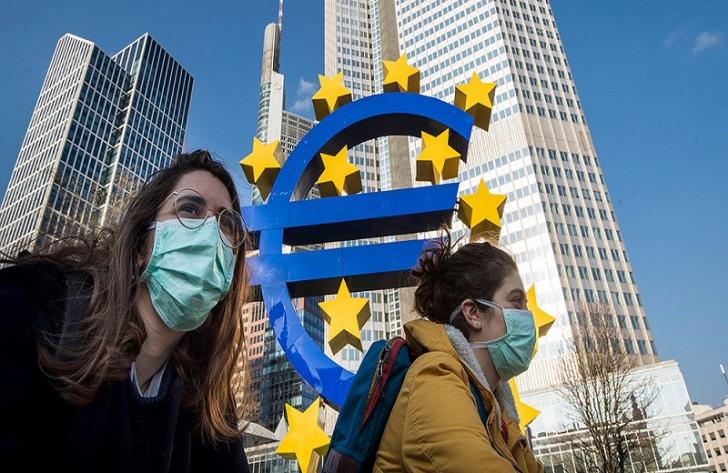 The total purchases of Cypriot bonds by the European Central Bank (ECB) amounted to 6.56 billion, under the Public Assets Purchasing Program (PSPP) and the Extraordinary Pandemic Asset Purchasing Program (PEPP).
According to the ECB data, the total purchases from the two ECB programs at the end of July amounted to € 6,562 million and corresponded to 26% of the debt issued by the Republic of Cyprus (based on the latest public figures). Bond markets from secondary markets are pushing down government bond yields while keeping borrowing costs low.
Based on the data processed by KYPE, the net cumulative balance of Cypriots through the emergency pandemic asset purchase program (PEPP), amounted to € 2.418 million at the end of July. Net purchases during the period October 21 to November 21 amounted to € 110 million, with the average weighted maturity of Cypriot bonds held in the ECB books amounting to 9.68 years.
Regarding the PSSP, the net cumulative balance of Cypriot bonds through it in the ECB's balance sheet at the end of December amounted to € 4,144 million, with net purchases in December amounting to € 51 million. The weighted average duration of Cypriot bonds is 8 , 77 years.
Meanwhile, net purchases through PEPP close in March, with the ECB extending its reinvestment of bonds maturing by the end of 2024 (one-year extension) due to market uncertainty due to the Omicron variant. At the end of January, the cumulative balance of purchases through PEPP amounted to € 1.63 trillion, with the total amount of the program amounting to € 1.85 trillion.
In addition, in the context of the gradual reduction of asset markets and in order to ensure that the direction of monetary policy remains compatible with the stabilization of inflation at its target in the medium term, the Governing Council decided to conduct net asset purchases at a monthly rate of € 40 billion. in the second quarter and € 30 billion in the third quarter through the asset purchase program (APP).
In April 2002 net purchases through the APP increased to € 40 billion to offset the end of PEPP net purchases with the aim of making the transition to after PEPP smooth (avoid cliff-effect). At the end of January the cumulative purchases through the PSPP amounted to € 2.5 trillion.
Tomorrow (15:30 Cyprus time) ECB President Christine Lagarde will give a press conference on the decisions of the Governing Council on monetary policy.