Wide use of weight loss drug reduces consumption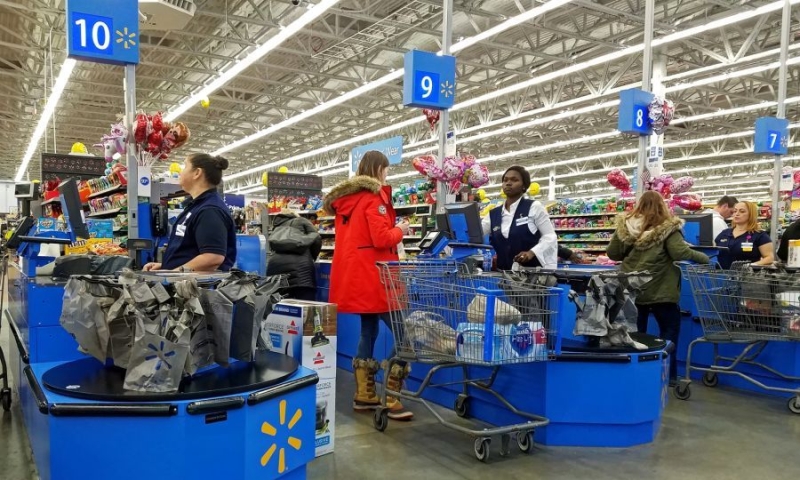 O CEO of Walmart has admitted that it is seeing customers of the American supermarket giant buy less.
The global food industry is facing a potentially seismic shift due to the massive popularity of Ozempic, Wegony and other weight loss drugs. Already, the CEO of Walmart has admitted that he sees the customers of the American supermarket giant buying less. "We're definitely seeing a little bit of a change relative to the overall population, we're seeing a little bit of a reduction in the overall basket," John Furner said, explaining that those taking Ozempic are buying "less food, slightly less calories."
Walmart researches changes in consumer habits using anonymized data on its shopper populations. That way, he can see changes in what those taking the drug buy, but also compare those habits with the rest of the population.
What is certain is that as Novo Nordisk's Ozempic and other anti-diabetes drugs are increasingly used for appetite suppression and weight loss, food company executives see a trend that will affect their operations.
Walmart's Ferner admitted it was too early to tell, but Morgan Stanley has warned since the summer that the popularity of anti-obesity drugs could curb demand for foods and reshape the "food ecosystem." According to the American investment house, those who take these drugs will consume about 20% fewer calories.
According to Morgan Stanley, those taking such drugs will consume about 20% fewer calories. But how measurable can the effects be on a multi-billion dollar industry? The data shows that 1.7% of the total US population was taking such a prescription drug in 2023. This is 40 times higher than five years ago.
For now, food companies are treating Ozempic like seasonal fads in nutrition, CNN notes. That is, they closely monitor consumer behavior and look for ways to take advantage of the new trend. But according to some analysts, they may be forced to take this trend more seriously than a passing fad.
Drugs like Ozempic "could potentially have greater effects on food consumption than we've seen to date," notes Bernstein analyst Alexia Howard. The change will not happen overnight, but will last a long time, he points out. US packaged food company Conagra CEO Sean Connolly told analysts that the company is ready to adjust its products if it finds that consumers are eating less or want different foods. "If, for example, they switch to smaller portions, then we will evolve the innovations and design smaller portions," he explained. "If they're turning to different kinds of nutrients, we're going to turn to those ingredients. If they change their preferred package size, we'll change that too."
Of course, this is nothing new for the industry. Major food companies are constantly evolving their products, depending on consumer trends. Lately, they've made some serious changes to their range as consumers shift to healthier diets.
PepsiCo and Coca-Cola offer their products in smaller packages for those who are mindful of portion size (or want to spend less), while soft drink companies ditch the word "diet" for "sugar-free," based on the edicts of the time.