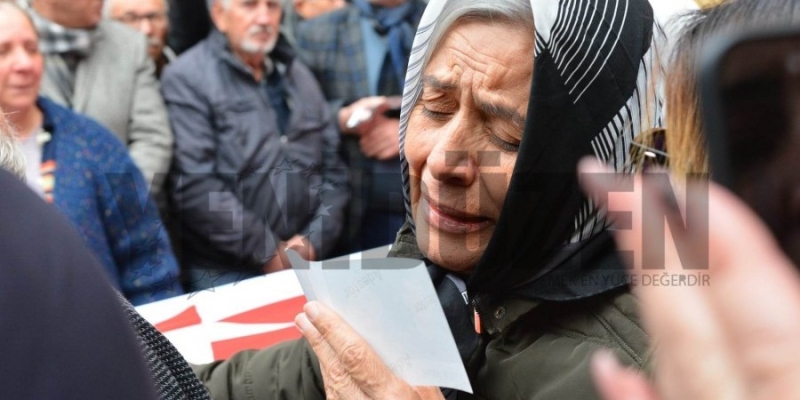 With sobs and tears in their eyes, hundreds of people said goodbye today in the occupied territories to the first dead members of the high school volleyball team of the vocational high school of occupied Famagusta.
The funeral of four students took place at noon in the former cathedral of Agios Nikolaos which has been converted into the Lala Mustafa Pasia mosque. The ceremony was held there for the brothers Duruk and Alp Akin, Mert Niazi Topukcioglu and Fakhri Arkar.
The coffins were in a row covered with the flags of the pseudo-state and Turkey and one with the flag of the team of Fenerbahce.
The Turkish leader, Ersin Tatar, the "prime", Unal Ustel, the Turkish "ambassador", Metin Feizioglu, the president of the RTK, Tufan Erhiurman, attended the funeral. and many others.
At noon, another student, a member of the volleyball team, Kagan Selim Is, was buried in occupied Marathovounos.
After the midday prayer and in an atmosphere of deep mourning, in cemetery of occupied Famagusta, Duigu Kalaitzi and her daughter, Lavin, were buried. And this funeral was attended by the "official" of the pseudo-state, "MPs", "ministers" and others.
Read also: LIVE/Earthquake in Turkey: Agony in the ruins-The number of dead is increasing
Source: KYPE