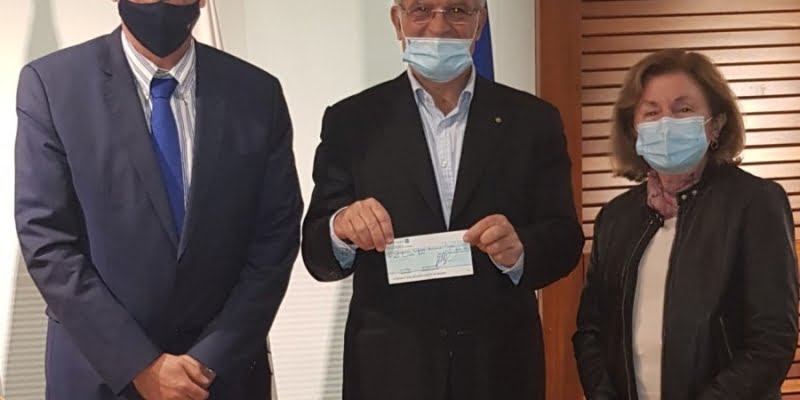 A check of 2000 euros was handed over to the Cyprus University of Technology Student Welfare Association (TEPAK), the Limassol Chamber of Commerce and Industry (EBEL), as part of its social contribution and its permanent policy of supporting the social contribution institutions of the city of Limassol.< /p>
As stated in today's announcement by TEPAK, the check delivery ceremony took place at the offices of EBEL on Monday, January 9.
It is noted that receiving the check, the President of the Student Welfare Association of the University, Auxentis Zemenidis, expressed the thanks of his Board of Directors and the student community to the Limassol Chamber of Industry for the practical and long-term support and help it provides to achieve the goals and objectives of the Association, but also more broadly towards Cypriot society. vulnerable social groups, with the aim that the conditions they face do not affect their right to education and the creation of better conditions for their future.
In addition, it is noted that in his objection the President of EVEL, Andreas Tsoulloftas , said that the Limassol Chamber of Commerce and Industry was one of the institutions that played a decisive role and supported the effort to create the Cyprus University of Technology. to support its students with the aim of contributing to the improvement of everyday life and supporting the prospects of students in need, concluded Mr. Tsullof tas.