The President of the Paphos Chamber, Giorgos Mais, called on the government to take without further delay all the necessary actions to move Cyprus into the digital age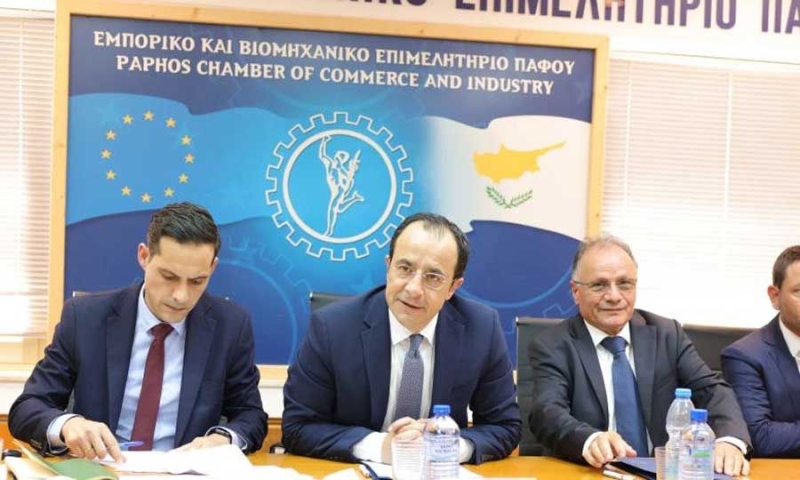 Stock Photo
It is necessary to speed up the actions and actions on the issues of digital transformation and reforms in order to assist the business world in its action, but also to improve the services provided to the citizen, said the president of the Pafos Chamber of Commerce and Industry Giorgos Mais.
In his statements to the KYPE, Mr. Mais stated that "despite the efforts made so far, we are far from the desired levels" and called on the Government to proceed without further ado delays in all the required actions to move Cyprus into the digital age.
Also, "the Government should immediately implement the reforms and proceed with new institutional arrangements that will facilitate relations between the state and the citizen and strengthen trust between them", he said.
With these changes, said Mr. Mais, the public finances will also benefit, since there will be no need for the continuous recruitment of new staff in the public sector and the growth rates of the economy will increase with a corresponding increase in public revenues.
He noted, finally, that "only with the close and constructive cooperation of all of us, the Parliamentary Government, the productive classes and the trade union movement, can we respond to the problems and difficulties".
< iframe style="min-height:50px;" width='100%' height='50px' src='https://www.adstorebluebird.cy/api/banner/ServeBanner?zoneId=2735' frameborder='0' scrolling='no'> < iframe width='300px' height='500px' src='https://www.adstorebluebird.cy/api/banner/ServeBanner?zoneId=2734' frameborder='0' scrolling='no'>