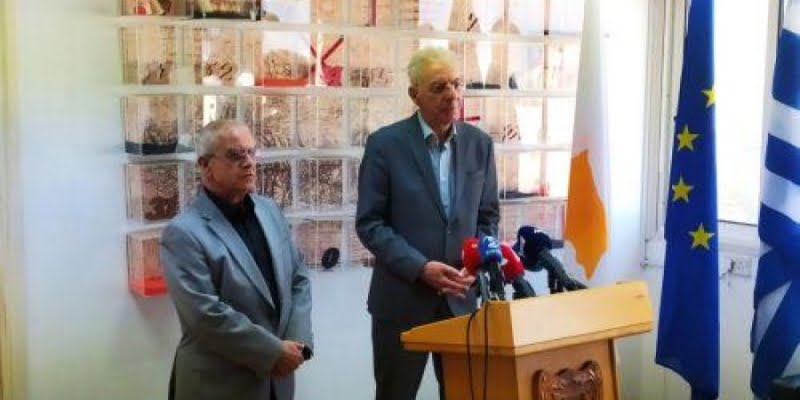 Educational reform and school staffing were the topics discussed by the Minister of Education, Sports and Youth (YPAN), Prodromos Prodromou, and the President of the Education Service Committee (EEY), Panagiotis Antoniou, during their meeting at noon on Wednesday, at the Ministry of Education.
Initially, the Minister of Education stated that a number of issues related to staffing and the proper functioning of schools were discussed, pointing out that the Education Committee Service "is probably the closest partner of the Ministry of Education".
"In recent years, our schools have been almost 100% staffed since the summer months and we owe this to the good negotiations and to the Commission itself", which "contributes particularly to the timely and smooth start of classes", said Mr. Prodromo. He also expressed the certainty that the cooperation with the new composition of the Commission will continue in the coming years, "to get the best results for the operation of the schools and for the meritorious treatment of our teachers".
The MFA explained that "we are concerned with a number of issues related to the educational reform, since from 2027 the selection of teachers will only be made through a meritorious process with competitions and we are examining the issues that arise for the management of the transition period&raquo ?. He added that there are issues concerning the staffing of schools and some special programs developed by the Ministry of Education.
For his part, Panagiotis Antoniou, President of the Education Service Committee (EFSA) spoke of "agasti cooperation» with the Minister of Education and the services of the Ministry in the six years we have been through. He also pointed out that "the education system is a living organism, it needs continuous and uninterrupted renewal." This will come about through the cooperation of all the agencies involved, but the Ministry of Education and EEY are two of the main agencies.
"Our obligation is to discuss, to exchange opinions, to find the best perspective and to pursue this for the good of education", said Mr. Antoniou, adding that "there are too many things that need to be renewed – not to mention changed". "So, there is a lot of work and I hope that we will reach useful and beneficial results", he concluded.
Source: KYPE