On the occasion of the extraordinary Provincial Congress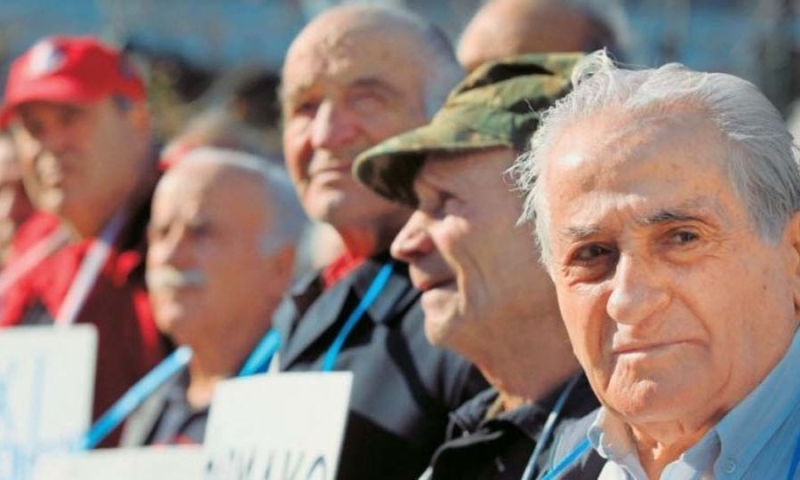 EKYSY reiterated its protest about the problems concerning pensioners and low-pensioners "under the responsibility of the Government" at its extraordinary Provincial Conference, which took place yesterday in Larnaca.
In today's announcement, EKYSY states that the Conference was presided over by the Local Secretary of EKYSY Kiti, Vassos Herakleous, while the main speaker was EKYSY General Secretary, Kostas Skarparis, who informed the delegates about the action of EKYSY during the previous year.
With regard to the upcoming Presidential elections, the General Secretary of EKYSY emphasized that the positions of the Independent Presidential Candidate, Andreas Mavroyiannis, for the solution of the serious problems facing the Cypriot people, such as the Cyprus problem, satisfy the Organization and the pensioners. the phenomena of corruption and entanglement, the issues of the economy, labor and social issues, the problems that negatively affect the very life and quality of life of pensioners, the progressive modernization of the pension system and the abolition of the 12% penalty on pensions.< /p>
The General Secretary of EKYSY invited the delegates to support his candidacy.
The Court, after a constructive dialogue, approved a decision which, among other things, calls for solving the problems of pensioners, especially low pensioners, taking measures and granting compensatory benefits to deal with punctuality, abolishing the 12% penalty, right to a widow's pension for all widows , right to free transport for all pensioners, reinstatement of the Easter allowance and mother's allowance, dealing with the problems created by the implementation of the NHS and especially the cost of medicines.
Also requests an acceleration of the examination process of the applications by the Welfare Benefits Management Service and the Postal Code. of insurances and the resolution of the communication problem with the above services, etc., immediate examination of the applications of the elderly who request care, immediate planning of gradual repayment of the state's large debt to the Social Insurance Fund, taking additional measures for the immediate examination of individuals' applications who also worked abroad, care for the care of the elderly on roofs, installation of elevators in all government and public buildings and in all common areas.
Provincial Conferences will be held by EKYSY on January 30 in Paphos, January 31 in Limassol and Thursday February 2 in Deryneia.