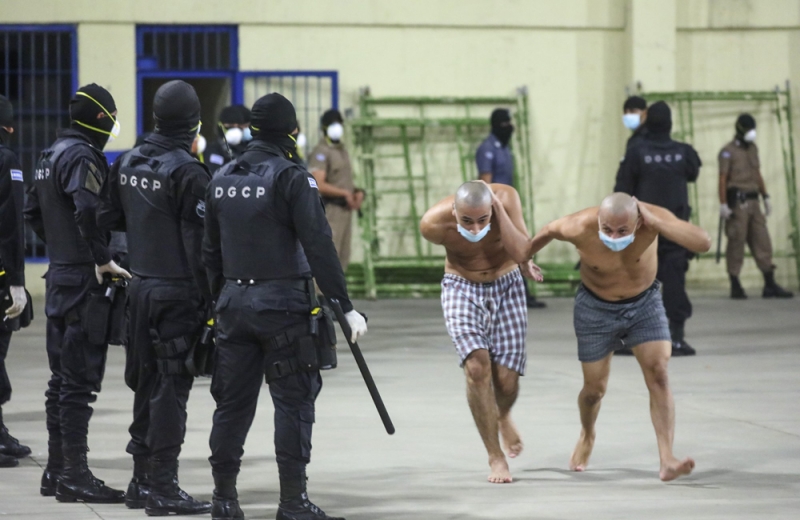 "Stop killing, or they will pay," Boukele tweeted, uploading a video of prisoners being held barefoot in their underwear as they were taken out of their cells by riot police, then forced to They put their hands on their heads, are led bent over, on the move, with the guards checking them with globes on their necks and pulling them by the hands, which are handcuffed, sometimes hitting them, in a prison yard, where some fall down while others are forced. to sit on the floor.
"We have 16,000 homeboys under our control, in addition to the 1,000 arrested in recent days," Boukele continued. "We confiscated everything from them, even the mattresses where they sleep, we feed them with the card and they will no longer even see the sun."
The head of state had already said that the prisoners would be limited El Salvador's parliament, at the request of President Bouquet, approved a month-long state of emergency in the small Central American country on Sunday to fight violence. of the "mara", the gangs which are mainly engaged in drug trafficking and blackmail and which are considered to be responsible for the bloodbath of the last days. The gangs, the largest of which are Mara Salvatrucha and Barrio 18, number around 70,000 members in El Salvador, according to law enforcement estimates.