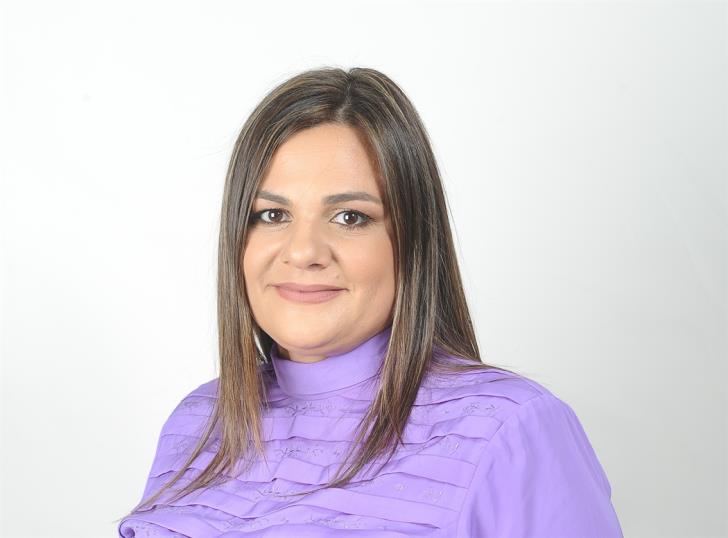 & nbsp & nbspΠάμπος Χαραλάμπους & nbsp; & nbsp;
The flexible working environment brought about by the pandemic is changing the balance, as the hybrid work model has come to stay, albeit in a different form from today, according to what Elena Stavrinou, President of the Cyprus Association of Human Resources, told Insider. At the same time, as he explains, the priorities of the employees for the selection of an employer have changed, with the job security and the good name of the employer now prevailing even over the salary package. & Nbsp;
What are the main challenges facing human resources management today? & Nbsp;
The main challenges facing companies in human resource management have changed compared to previous years and an important reason for this has the pandemic. Digital transformation and investing in innovation are essential components for adapting to the new reality. We have been able to see during this time the unlimited possibilities of technology and our necessary dependence on it.
The regime of hybrid work and digital transformation in general, is now a fact. Companies need to be able to manage such work models and be flexible to reorganize their operations according to the data and changing needs that arise at any given time.
Investing in reskilling and upskilling of employees is one of the most important challenges today. This is especially important because the work environment is now highly variable and employees need to maintain their effectiveness in any changes that may occur.
In addition, we see that for the first time we need to manage teams that no longer have homogeneity since they have different characteristics and needs and at the same time do not have a stable workplace, due to telework. The ability to hire employees from different parts of the world, creates teams with different experiences, experiences and culture. So we have a lot of different data to manage and we need to find ways for these people to work together effectively and efficiently.
For the same reasons, attracting talent and adopting modern staff selection and recruitment strategies is another challenge. Today more than ever, talents need to be able to discover their true potential, develop them and be able to meet the various challenges presented to them.
An integral part of employee development and investment in skills development of executives (leaders) so that they are able to manage these challenges themselves. Skills such as the acquisition of digital skills and the organization and management of intercultural groups are imperative.
After the pandemic, it seems that the criteria of the employees themselves for the selection of an employer are differentiated, with the job security and the good name of the employer being of primary importance and now prevailing over even the salary package that until recently was in most cases most important criterion.
So investing in employee safety and health, wellness and mental health is the only way. Employees have gone through a difficult period of stress, fear and uncertainty. They were worried because they no longer had job stability and consequently financial stability, anxiety about getting sick, anxiety about having to go to work and being exposed to more risk, the psychological effects of self-isolation, fear for the health of their loved ones, etc. It is a fact and result of research, the increase in cases of depression, anxiety, burn out and consequently the decrease in workers' energy and productivity.
What changes did the pandemic bring, which did they come to stay?
The pandemic has brought about a more receptive, changing work environment that requires flexibility, acceptance and respect. The employee can now perform his work both from home and from the office since the hybrid work model is something that came to remain without of course this means that it will remain in the form/composition it has today.
Technology and digital skills are now vital and an important tool for improving and developing the way we work. While these tools were available before the pandemic, many companies did not use them – with the pandemic they were forced to adopt them. & Nbsp; In addition to enabling the work to run smoothly, companies were also given the opportunity to address the issue of talent shortages especially in specific industries, as they could now hire staff from anywhere in the world, since physical presence was not necessary. .
In addition to the obvious need to adopt platforms/electronic models of telework, collaboration, communication, etc., companies are also forced to integrate policies and processes of digital recruiting and remote onboarding. All this makes the need for companies to focus on strategies of integration and diversity (diversity & inclusion) more urgent as the possibility of working from anywhere, opens employment opportunities from anywhere in the world and consequently creates working groups composed of very different people. with different experiences, experiences and culture.
In addition, the pandemic brought changes in the way staff training/development is carried out. The various training programs now need to be adapted to online environments so that they are accessible to all staff in whatever environment they work in.
Investing in cultivating or enhancing employees' skills/abilities so that they can adapt to new ways of working and collaborating is a priority for companies that want to respond to the new order of things.
Finally, the safety and health of workers is an urgent need during the pandemic and seems to be their priority for choosing a job. Personal well-being and ensuring a model of balance between personal life and work is one way. Of course we are talking about work-life integration and not work-life balance…
What will be the top trends in the field of human resources for the coming years?
< p>Due to the huge increase in distance work, the human resources sector will have to adapt to new work practices such as investing in automation and technology, but also in creating clear policies and procedures for a hybrid work model. It is clear that the digital transformation and investment in innovation and creativity will continue to be important milestones for the sector in organizations.
Utilizing metrics (eg people analytics) will be even more necessary to make correct and more informed decisions regarding the human resources of an organization. However, due to the increasing need for data entry and analysis, cybersecurity will be one of the most important challenges facing the sector in order to ensure the confidentiality of employees' personal data.
HR training and development is redefined with online learning being a milestone in education. At the same time, acquiring digital skills will be a one-way street for everyone. It is more important than ever for companies to invest in developing existing or new skills (reskilling & upskilling) for their employees so that they can respond effectively to all of these challenges and changing work environments.
Developing existing or new skills such as flexibility, adaptability, empathy, and the ability to collaborate or manage intercultural groups will be mandatory.
Employees now after the pandemic experience seem to need more than their companies have provided so far. For example, the phenomenon of "Great Resignation" that was observed especially in the USA is directly related to the fact that financial earnings are no longer a priority for choosing an employer or at least is not the only criterion. It is now a fact that in addition to financial benefits, employees are looking for other types of benefits such as more flexible working conditions, an environment that offers social and psychological well-being, etc.
These criteria seem to be gaining ground among employees in Cyprus, so it is not surprising that the future of human resource management depends on the experience of employees. The effort to enhance and/or redefine the experience of employees (from their recruitment and during their business trip within the organization) aims to increase employee satisfaction, improve the reputation of the organization and create a competitive advantage. These can be actions to improve the well-being and health of employees, online development initiatives, education and socialization, financial or non-financial benefits, flexible working hours and flexible working conditions (eg hybrid working model), etc.
Finally, reference should be made to the urgent need for organizations to invest in diversity & inclusion strategies. An organization that promotes Diversity, Equality and Inclusion (DEI) initiatives not only maintains a successful workplace but also creates a significant business competitive advantage.
EMPLOYEE PROSPERITY
How did human resources management manage employee well-being during the pandemic? What are the lessons we learned?
The pandemic has brought to the surface the issue of employee well-being – an issue that did not receive adequate attention before the pandemic from both employers and employees themselves.
Research shows a huge increase in stress, anxiety, sadness and anger, as well as depressive symptoms in employees. Employees were concerned both about safety at work and on a personal level about their health and that of their family. At the same time, because they worked from home and may have children at home from time to time, they tried to find a balance between their personal and professional lives.
It seems that burnout can be prevented with a safety net but also the promotion of actions that promote health and well-being. Companies therefore needed to meet these challenges and help their employees feel safe and secure in relation to their mental and physical health issues and keep their productivity as high as possible. p>
So there were companies that invested in these areas and developed actions such as the adoption of psychological support programs, the organization of training in wellness and stress management, the promotion of relevant articles and the appointment of specific people who manage such issues. In addition, they tried to ensure that their employees felt safe through proper and reciprocal communication and by paying their employees during periods when they could not work due to restrictions/quarantine.
While in the past wellness and Prosperity was not a criterion for choosing an employer, it is now a basic condition for every candidate. Surveys document the inextricable link between business well-being and employee well-being.
Nevertheless, there is a long way for companies in Cyprus to commit in this area. But it is a one-way street for companies to incorporate such actions into their strategy, so that they remain competitive in the job market and can attract and retain talent in their organizations. These actions may vary depending on the culture of each company, the object of work and the branch of activity of each company.
Many studies show that employees prefer hybrid work. Is there a tendency in Cyprus to adopt such a way of working after the pandemic?
One of the biggest changes the pandemic has brought is distance learning. Employee surveys record a satisfaction with this model and the fact that they are more productive when working from home. On the other hand, employees need socialization and active participation in office activities, they state lack of interaction with colleagues and difficulty in maintaining a balance between professional and personal life.
So the trend is for a hybrid work model, that is, a combination of working distance and working with physical presence. This of course does not mean that the model will remain as it is today. Its design will continue with adjustments to achieve the best possible model for each organization – a model that will fit the respective corporate culture and business orientation while ensuring work commitment and employee efficiency.
This seems to be the case in Cyprus as well – certainly not to the extent it is today. Employees ask for it and it is a criterion for choosing a job. So many of the companies that use it and today it seems that to some extent will continue to do so, always depending on the field of work, corporate culture and the nature of work. There are for example organizations that due to the nature of their work it is not possible to work remotely.
This implies finding ways to support such a model e.g. media facilities, job monitoring, maintaining an existing corporate climate, maintaining efficiency. At the same time, equality in the workplace should be ensured and, for example, there should be no ill-treatment of employees who are required to have a physical presence to carry out their work.
TECHNOLOGY DEVELOPMENT
Is the evolution of technology reshaping the labor market in Cyprus? What are the qualifications that should distinguish new employees?
The evolution of technology has changed the way we work, it changes the needs in skills and professions and consequently it changes the general labor market both in Cyprus and abroad. Its continuous evolution will bring about constant changes when we will see some professions disappear and some new ones be created. The environment is constantly changing when the needs of the market. As with the Industrial Revolution, we do not expect technology to replace humans – they will simply change the type of jobs. We will also see changes in the work environment, in the way of communication, education and even in the socialization among the employees of a company.
No one expects to start a job and stay there. It is also expected that the opportunities for development within an organization will be more horizontal (different roles at the same level through which one acquires different knowledge and experiences), when employees will alternate in addition to jobs and industries.
At the same time it creates the need to find executives with skills such as flexibility and adaptability but also the constant development of new skills to be able to respond to constant change. An important qualification is to be quick to change and to have the ability to manage crises/difficulties effectively. Also technological knowledge and digital skills are now vital qualifications for an employee.
The pandemic has also taught us that communication skills are important in any workplace – working with a non-physical presence brings challenges that will must be overcome. Clarity and the ability to convey the right messages either in electronic or online communication is very important. As well as effective collaboration and teamwork but also the ability to quickly join a team. The new order also requires the ability to manage time well and avoid distractions if the work is done from home, but also skills such as creativity, critical thinking and speed in decision making.
From the magazine "Insider February