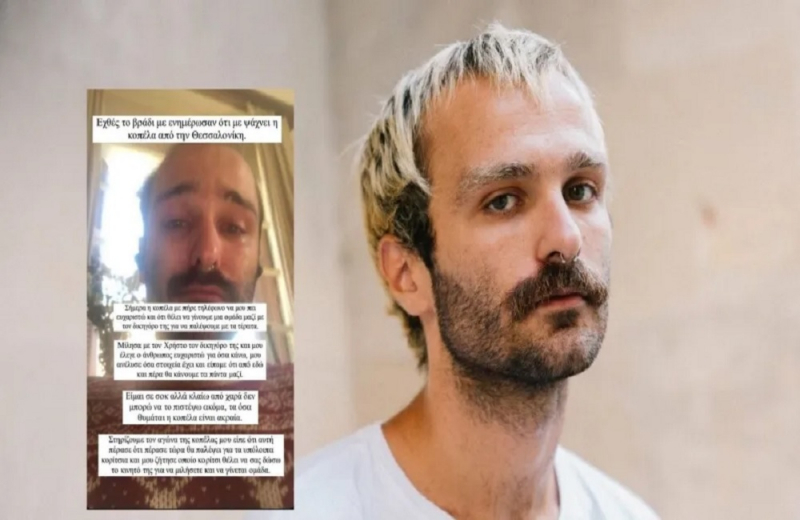 The activist Elias Gionis was finally located by the Cypriot authorities. According to police information, the authorities contacted both his lawyer and him and today, unexpectedly, he will send them in writing all the information he claims he has in his possession for a pimping circuit in Cyprus that allegedly operates in Greece and Cyprus.
Elias Gionis was the one who revealed the case of the rape of the 24-year-old in Thessaloniki, which has shocked the nation in recent days.
Activist Elias Gionis spoke to ERT today about a pimping circuit that has tentacles in Greece and Cyprus. Mr. Gionis stated that he is cautious about his cooperation with the Cypriot authorities as, as he said, "there are people in the Cyprus police who have tentacles everywhere and I can not trust them. I do not know what else we have to see in the coming days. "
The lawyer of the 24-year-old Georgia, Nikos Dialynas, referred yesterday to Greek Media to the involvement of Cypriots in a circuit, revealing that on the night that the 24-year-old was in a hotel in Thessaloniki, there were also people from Cyprus. The lawyer spoke about "an international network of pimping and drugs, in which both men and women from Cyprus are involved. "There were Cypriots at the party in question and there were also girls who came from Cyprus. "They are not local phenomena, they are international," he said.
It is noted that a few days ago the Minister of Justice Stefi Drakou answered a relevant question about this case, stating that the Chief of Police in cooperation with the Attorney General is already working towards the investigation of complaints concerning a circuit operating in Greece and Cyprus and is related to the rape of a 24-year-old in Thessaloniki.