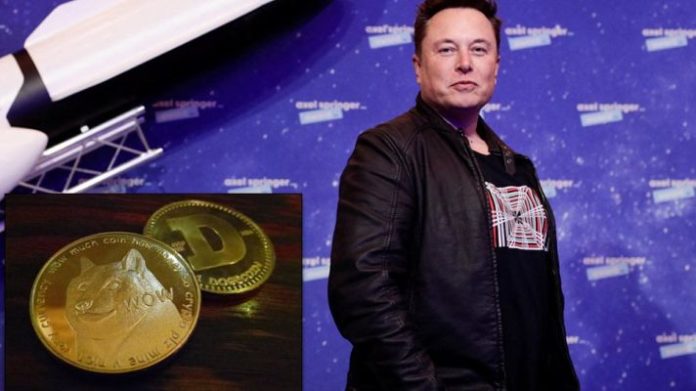 Tesla and Space X billionaire Elon Musk in the past via Twitter favorite has managed to leave his mark on stock support.
It is indicative that even a tweet of his can boost their prices. Something similar happened earlier today with Dogecoin, one of the cryptocurrencies.
As reported by markets.businessinsider.com
at 08:00 (US time) posted the word "literally" on Twitter. The tweet was accompanied by a photo of a Shiba Inu dog that resembles the well-known Akita breed and who was in space as an astronaut. In fact, the dog was holding a flag that wrote his name and the word "Wow".
https://twitter.com/elonmusk/status/1364560733472579591?ref_src=twsrc%5Etfw [/ embed]
Ten minutes later, Musk returned with a new tweet containing the phrase "to the real moon." At 10:17 (US time) the Dogecoin share rose over 23.11% to +0.0581 $. This is not the first time Musk's tweet has sparked a Dogecoin share increase. In fact, the internet coined the term "Musk Move" to describe the billionaire's excessive influence on the movement of prices of all cryptocurrencies.
The history of Dogecoin
Dogecoin is a cryptocurrency that started as… funny a few years ago and today has managed to break one record after another as its share jumped even to + 800%. Dogecoin was created on the occasion of a successful meme that was circulating on the internet at that time starring a lovable dog of the breed Shiba Inu that resembles the well-known Akita breed.
His recent comeback is due to the enthusiasm of a Reddit team called #SatoshiStreetBets. Like the #WallStreetBets network, which was behind the GameStop rally, #SatoshiStreetBets is trying to push for the price of cryptocurrencies and seems to be doing quite well.
In fact, within one day, Dogecoin jumped to + 800% and thus formed at 0.070755 dollars. At the same time, a little later in the day, it recorded the all-time high at 0.072330. It also added about $ 7.17 billion to market capitalization in just 24 hours. It is worth noting that Reddit users encourage people not to sell and keep pushing.