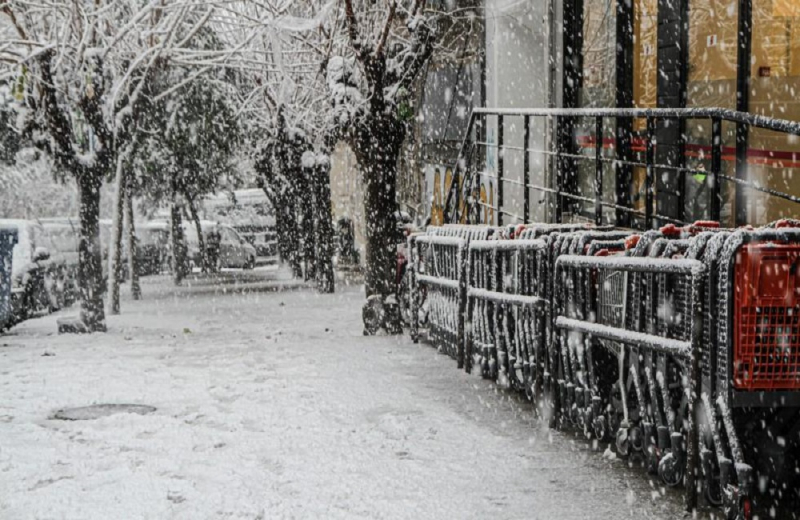 The Greek government declared a public holiday in the public and private sector on Tuesday, January 25th. The decision of the government was taken because of the bad weather.
In practice, the government's decision cancels the circular on teleworking of the Ministry of Interior, certainly for the public, while there will be clarifications for the private sector as well.
In general, in the region of Attica, in the prefectures of Viotia, Evia, Cyclades, Sporades and Crete, a state of special mobilization of civil protection is declared for tomorrow due to a warning for an increased risk of natural disasters and the taking of relevant emergency measures.
In particular, the operation of all public services is suspended, with the exception of the services of the Local Authorities A and B, the armed forces and security forces, public health structures, public transport, and other services whose operation is necessary for the management of phenomenon at the discretion of the head of the home organic unit.
In these areas there will be no level of education (nor e-learning – public and private education), nurseries, kindergartens, children's creative centers, creative centers for children and people with disabilities and day care centers.
The operation of private businesses is also suspended, except for grocery stores, pharmacies and other health facilities, petrol stations and other holiday businesses, as well as businesses whose operation helps to address the effects of bad weather.
With information from efsyn.gr – in.gr