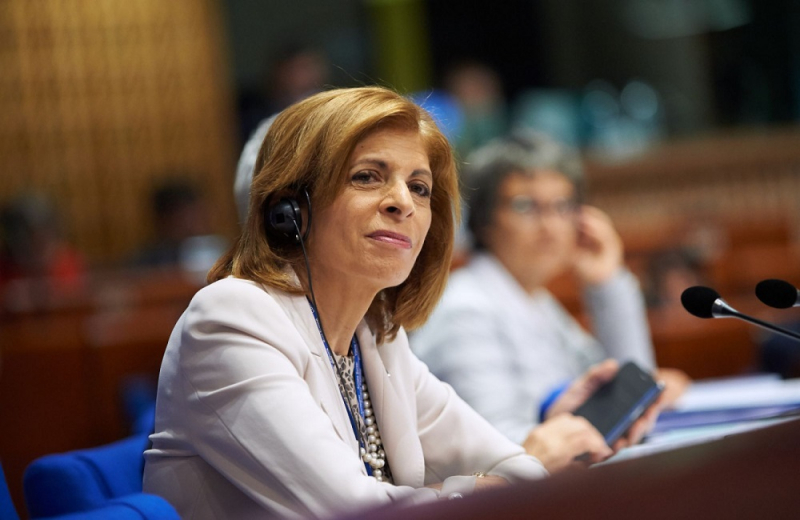 Pregnant women are at greater risk of becoming seriously ill with coronavirus than non-pregnant women, European Medicines Agency (EMA) experts confirmed during a press conference.
Recent data also show that vaccination reduces the risk of hospitalization or death during pregnancy without causing complications in pregnancy and without harming the unborn child.
In a relevant statement after the announcements, the EU Health Commissioner, Stella Kyriakidou, stated that "the recommendations of Coreper are clear" and that the vaccines "protect both the child and the infant without causing complications in pregnancy".
"I urge pregnant women across the EU to seek vaccination as soon as possible to reduce the risk of experiencing the most serious effects of the virus," she added.
Among other things, EMA announced that antiviral drugs such as Paxlovid and remdesivir are also effective against Omicron and can reduce the effects of the disease resulting from this coronavirus variant.
Also, according to Coreper, recent studies show that COVID-19 vaccines are effective in protecting against serious illness and treatment of the Omicron variant, especially in people who have received the booster dose.
In particular, data from South Africa show that people who have taken two doses were protected by up to 70% from Omicron, while data from the United Kingdom showed that although protection decreases a few months after vaccination, it increases to 90 % after booster dose.
However, EMA emphasizes that Omicron has a high transmissibility which results in an increase in cases, and that is why it is important to understand the weight it can exert on health systems and not just consider it a mild disease.
It is also reported that the effectiveness of the vaccine against the onset of symptoms is lower for Omicron.
EMA also announced that it has received an application for consideration of extending the booster dose for the Pfizer / BioNTech vaccine to adolescents aged 16 to 17, and that a similar application is expected soon for children aged 12 to 15.
According to EMA, in some children the coronavirus can lead to serious illness, hospitalization, and even death, while vaccines have been shown to prevent most cases of COVID-19 and to be particularly effective in preventing hospitalization.
ΚΥΠΕ