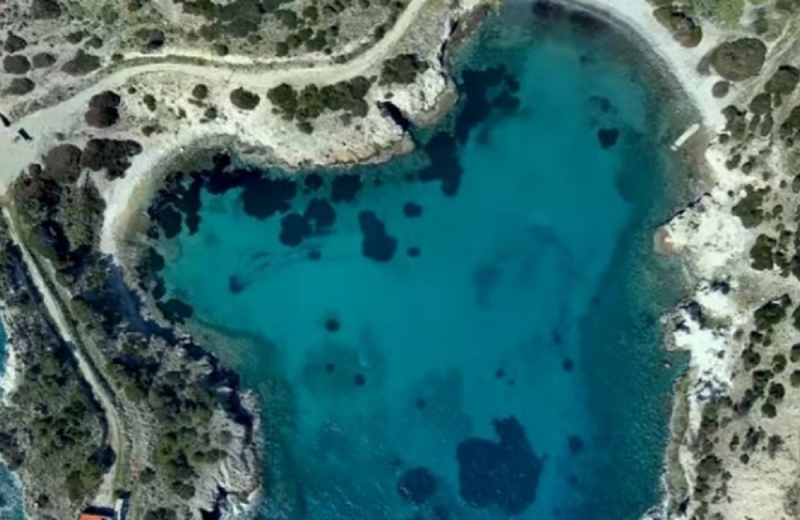 In Aegina and more specifically in Livadaki area and maybe the beach of all lovers is finally hidden.
This is an amazing landscape characterized by peaceful tranquility that offers to those who visit it the amazing crystal clear turquoise waters that are offered for endless dives.
The bay in Livadaki forms from above a absolute blue & # 8211; Emerald heart, similar to which we do not find anywhere else in Greece and well this bay could be from now on a top destination for lovers everywhere.
It is worth mentioning that those who want to see this blue heart with their own eyes do not necessarily need the use of a drone, as if they stand on the edge & # 8220; Fifty Rocks & # 8221; located on the hill next to the beach will be able to see this spectacle with their own eyes, but also to enjoy the wonderful sunset that the area offers.
Watch the video of UpStories: