POWERED BY:
06:56 Saturday
11 June 2022 INSIDER • GOAL • IN-CYPRUS • PROPERTY • CYPRUS-IS • CAREER LIKE • GOING OUT • XRYSES SYNTAGES • ACTIVE • PHILGROUP NEWS & nbsp; SOCIETY & nbsp; INSIDER & nbsp; OPINIONS & nbsp; GOING OUT & nbsp; CULTURE & nbsp; SPORTS & nbsp; AUTO & nbsp; GOOD LIFE & nbsp; USEFUL & nbsp; PRINTED EDITION & nbsp;
ΑΡΧΙΚΗΕΙΔΗΣΕΙΣΠΟΛΙΤΙΚΗΤΟΠΙΚΑΠΑΡΑΣΚΗΝΙΟMEDIAΕΛΛΑΔΑΚΟΣΜΟΣΕΠΙΣΤΗΜΗΠΡΟΕΔΡΙΚΕΣ 2023ΤΕΧΝΟΛΟΓΙΑΣΥΝΕΝΤΕΥΞΕΙΣΧΡΥΣΕΣ ΕΤΑΙΡΕΙΕΣΚΟΙΝΩΝΙΑΕΙΔΗΣΕΙΣΚΥΠΡΟΣ ΤΟΥ ΧΘΕΣΑΝΑΓΝΩΣΤΗ ΕΧΕΙΣ ΛΟΓΟΕΠΙΣΤΟΛΕΣΣΥΝΕΝΤΕΥΞΕΙΣΔΗΜΟΦΙΛΗ ΣΤΟ INTERNETVIDEOSΑΦΙΕΡΩΜΑΤΑADVERTORIALINSIDERΕΠΙΧΕΙΡΗΣΕΙΣΚΥΠΡΟΣBRAND VOICECAPITALFORBESBLOOMBERG OPINIONΠΡΩΤΑΓΩΝΙΣΤΕΣΚΑΥΤΗ ΓΡΑΜΜΗΧΡΥΣΕΣ ΕΤΑΙΡΕΙΕΣΚΑΡΙΕΡΑΑΠΟΨΕΙΣΑΡΘΡΑ ΣΤΟΝ "Φ"ΠΑΡΕΜΒΑΣΕΙΣ ΣΤΟΝ "Φ"ΤΟ ΜΗΝΥΜΑ ΣΟΥ ΣΚΙΤΣΑΟ ΚΟΣΜΟΣ ΤΟΥ TWITTERGOING OUTTHINGS TO DOCINEMAΜΟΥΣΙΚΗΕΣΤΙΑΤΟΡΙΑBAR/CAFETV ΟΔΗΓΟΣΤΗΛΕΟΡΑΣΗΠΟΛΙΤΙΣΜΟΣΚΥΠΡΟΣΚΟΣΜΟΣΚΡΙΤΙΚΕΣΕΚΔΗΛΩΣΕΙΣΠΡΟΣΩΠΑΑΘΛΗΤΙΚΑΠΟΔΟΣΦΑΙΡΟΜΠΑΣΚΕΤΠΑΡΑΣΚΗΝΙΑΕΛΛΑΔΑΔΙΕΘΝΗΑΛΛΑ ΣΠΟΡΑΠΟΨΕΙΣΣΚΙΤΣΟVIDEOSAUTOΝΕΑΠΑΡΟΥΣΙΑΣΗΑΠΟΣΤΟΛΕΣΑΓΩΝΕΣΚΑΛΗ ΖΩΗΥΓΕΙΑΔΙΑΤΡΟΦΗΕΥ ΖΗΝΑΣΤΡΑΧΡΥΣΕΣ ΣΥΝΤΑΓΕΣΣΥΝΤΑΓΕΣ ΣΕΦΒΗΜΑ ΒΗΜΑΧΡΗΣΙΜΑΦΑΡΜΑΚΕΙΑΓΙΑΤΡΟΙΑΕΡΟΔΡΟΜΙΑΛΙΜΑΝΙΑΤΗΛΕΦΩΝΑΟΠΑΠΚΑΙΡΟΣΣΥΝΑΛΛΑΓΜΑΛΑΧΕΙΑAPPSΠΡΟΣΦΟΡΕΣΕΝΤΥΠΗ ΕΚΔΟΣΗ ΠΟΛΙΤΙΚΗΤΟΠΙΚΑΠΑΡΑΣΚΗΝΙΟMEDIAΕΛΛΑΔΑΚΟΣΜΟΣΕΠΙΣΤΗΜΗΠΡΟΕΔΡΙΚΕΣ 2023ΤΕΧΝΟΛΟΓΙΑΣΥΝΕΝΤΕΥΞΕΙΣΧΡΥΣΕΣ ΕΤΑΙΡΕΙΕΣ ΕΙΔΗΣΕΙΣΚΥΠΡΟΣ ΤΟΥ ΧΘΕΣΑΝΑΓΝΩΣΤΗ ΕΧΕΙΣ ΛΟΓΟΕΠΙΣΤΟΛΕΣΣΥΝΕΝΤΕΥΞΕΙΣΔΗΜΟΦΙΛΗ ΣΤΟ INTERNETVIDEOSΑΦΙΕΡΩΜΑΤΑADVERTORIAL ΕΠΙΧΕΙΡΗΣΕΙΣΚΥΠΡΟΣBRAND VOICECAPITALFORBESBLOOMBERG OPINIONΠΡΩΤΑΓΩΝΙΣΤΕΣΚΑΥΤΗ ΓΡΑΜΜΗΧΡΥΣΕΣ ΕΤΑΙΡΕΙΕΣΚΑΡΙΕΡΑ ΑΡΘΡΑ ΣΤΟΝ "Φ"ΠΑΡΕΜΒΑΣΕΙΣ ΣΤΟΝ "Φ"ΤΟ ΜΗΝΥΜΑ ΣΟΥ ΣΚΙΤΣΑΟ ΚΟΣΜΟΣ ΤΟΥ TWITTER THINGS TO DOCINEMAΜΟΥΣΙΚΗΕΣΤΙΑΤΟΡΙΑBAR/CAFETV ΟΔΗΓΟΣΤΗΛΕΟΡΑΣΗ ΚΥΠΡΟΣΚΟΣΜΟΣΚΡΙΤΙΚΕΣΕΚΔΗΛΩΣΕΙΣΠΡΟΣΩΠΑ ΠΟΔΟΣΦΑΙΡΟΜΠΑΣΚΕΤΠΑΡΑΣΚΗΝΙΑΕΛΛΑΔΑΔΙΕΘΝΗΑΛΛΑ ΣΠΟΡΑΠΟΨΕΙΣΣΚΙΤΣΟVIDEOS ΝΕΑΠΑΡΟΥΣΙΑΣΗΑΠΟΣΤΟΛΕΣΑΓΩΝΕΣ ΥΓΕΙΑΔΙΑΤΡΟΦΗΕΥ ΖΗΝΑΣΤΡΑΧΡΥΣΕΣ ΣΥΝΤΑΓΕΣΣΥΝΤΑΓΕΣ ΣΕΦΒΗΜΑ ΒΗΜΑ ΦΑΡΜΑΚΕΙΑΓΙΑΤΡΟΙΑΕΡΟΔΡΟΜΙΑΛΙΜΑΝΙΑΤΗΛΕΦΩΝΑΟΠΑΠΚΑΙΡΟΣΣΥΝΑΛΛΑΓΜΑΛΑΧΕΙΑAPPSΠΡΟΣΦΟΡΕΣ ΕΠΙΧΕΙΡΗΣΕΙΣ ΚΥΠΡΟΣ BRAND VOICE CAPITAL FORBES BLOOMBERG OPINION ΠΡΩΤΑΓΩΝΙΣΤΕΣ ΚΑΥΤΗ LINE GOLDEN CAREER COMPANIES
EXCLUSIVE COOPERATION
TOGETHER
Powered by
Next Emotions and computers HOME • INSIDER • CYPRUS • Emotions and computers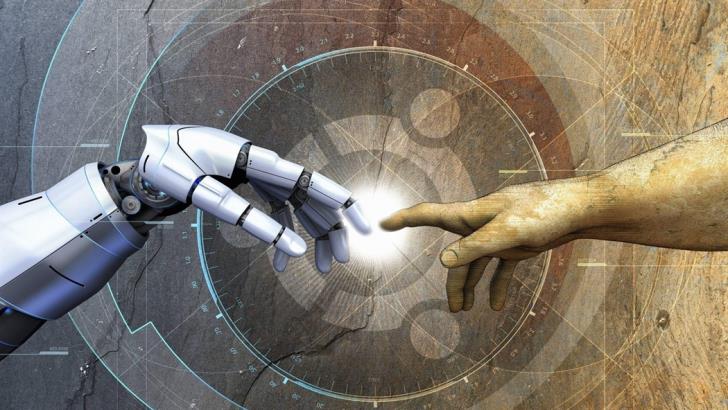 Γράφουν οι:
ΔΡ. Savvas Hadjichristofis, Professor of Artificial Intelligence, University of Naples Paphos
DR. Melina Moleski, collaborating teaching staff, Department of Informatics, University of Naples Paphos
The commercial exploitation of the achievements of artificial intelligence led to the universal transformation of the market. The car industry competes not only for the horsepower and consumption of their vehicles, but also for the level of intelligence of the services they offer. Online stores recognize our needs before we even express them. Our entertainment services offer movies and music based on our preferences, while search engines customize their results according to what they know about us. All these systems were developed based on our choices. Is there a need to develop systems that can recognize our emotions? Is such a thing possible? Is it legal?
By definition, emotion is a complex process, which combines mental and psychosomatic states affecting the body. It is often a driving force and is found in all mammals. Understandably, emotion is impossible to control through conscious effort but also to be suppressed. The unconscious mind and hormonal influences lead to paths that sometimes cause euphoria, and sometimes push to the brink of destruction. Our ability to recognize our own feelings, as well as the feelings of others, is an extremely important type of intelligence, known as "emotional intelligence". In the absence of emotion, the emotional intelligence of machines is limited to their ability to recognize the emotions of their operators. & Nbsp; And the way they achieve it is based on the way we humans recognize the feelings of the people around us. The American psychologist Paul Ekman, for example, found that people from different parts of the world, with significant differences in their experiences and education, perceive exactly the same facial expressions that indicate emotion. More specifically, Ekman recognized that all people have the ability to detect feelings of anger, disgust, fear, joy, loneliness, and surprise by observing only the facial expressions of their interlocutor. With this as an example, we also trained the machines. By injecting into computers a large set of photographs of faces expressing the feeling of joy, artificial intelligence has learned to detect this feeling. By repeating the process for each emotion, the machine was trained to identify the patterns that differentiate each emotion, but also to recognize their peculiarities. Artificial intelligence "looks" into our eyes and recognizes how we feel, without of course being able to perceive the impact of each emotion.
Of course, similar machine training was done with audio samples as well as with written texts. It may not be immediately visible, but our emotion strongly influences our written word. How can a lyricist praise love if he is not in love, or how can he talk about pain without tears in his eyes?
THE IMPORTANCE OF EMOTION RECOGNITION
The emotional intelligence of machines has enormous potential benefits in education and in society at large, as evidenced by the early applications of technology.
Computers have been able to enter the educational process and benefit from the transformation of education at every level. Recently, researchers have used emotion recognition technology to develop the way mathematics is taught to elementary school students. Students are taught the section on fractions using computers. A camera monitors their emotions during the educational process and tries to map their psychological state. Depending on their emotions, the computer modifies the way of teaching per student. If, for example, a student is anxious, the wording changes (from the classic form of fractions to pie charts, etc.) while the level of difficulty of the questions is adjusted so as to boost their self-confidence. The experimental results showed a dramatic improvement in the performance of the students but also in the emotional state with which they faced the object of teaching.
Another example of the application of emotion recognition technology is related to monitoring the behavior of individuals on social networks. Artificial intelligence systems that silently monitor network members' posts try to detect emotional states & nbsp; which may require supervision. For example, such systems are able to detect the emotional charge of individuals that can lead to suicide. The systems automatically inform the competent authorities and it is not uncommon for unpleasant situations to be avoided.
THE THREAT BEHIND RECOGNITION
It is a fact that many companies aim to commercialize our emotions. No & nbsp; It is no secret that online entertainment platforms are thirsty for information about our emotions in order to offer us appropriate material. How comforting is separation to have a musical background? And how wonderful is our joy to be accompanied by pleasant music? But constant monitoring insanely violates our privacy, because our emotions, contrary to our choices and actions, are not controlled. At the same time, note how dangerous a system becomes, which assumes that our emotional state can lead us to illegal or immoral acts. The limits to which every human unconscious, through emotions, affects the conscious, are relative to every human being. Our decisions are not based solely on our emotions and the unconscious. They are directly affected by the emotional world of the people around us, the joy, sadness, decisions and actions of others, but also the effects of our actions, our values, what is socially acceptable, hope and so on. . Computers still have a long way to go to understand different emotional nuances, such as sarcasm. Emotions are not binary – computers, for example, fail to understand how happy or lonely one is. Recognition of emotions is obviously a technological achievement, but it must be treated with respect and care. In any case, it should be noted that the technology is still in its infancy.
From the June issue of Insider magazine