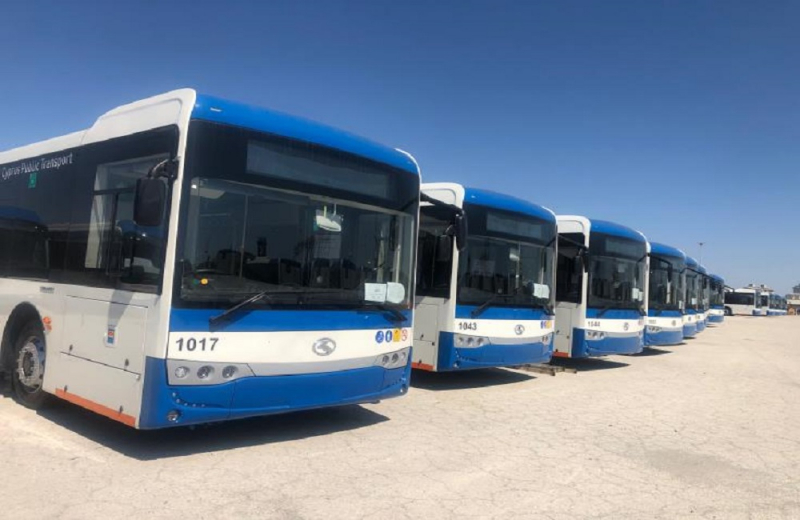 The employees of the Nicosia and Larnaca buses of the company Cyprus Public Transport went on an indefinite strike today, after the dismissal of their colleagues and they demand the revocation of the dismissals and the solution of the problems they face.
In a written announcement of the SEGDAMELIN-PEO and OMEPEGE-SEK Guilds, it is stated that "the new era in transport has brought labor problems, which are constantly growing, foreign investors can not assimilate to the Cypriot reality of transport, the work programs of drivers are stressed and in many cases without the necessary breaks, while in several buses the tachographs do not work, while the controls of the Road Transport Department are not sufficient ".
It is added that "in most parts of the company, Cypriot employees have been sidelined, who have been working for the companies for several years, and their work is carried out by employees who have come from abroad. More than 80 drivers and about 20 of the support staff have left the undertaking of the works by the specific company ".
According to the announcement, "the company informed the Ministry of Labor and Trade Unions that it will lay off 36 employees and the Trade Unions SEK and PEO have referred the whole issue to the Department of Labor Relations (TES) of the Ministry of Labor, Welfare and Social Insurance. However, the company has not taken into account the positions and appeals of the Ministry and today proceeded unilaterally with dismissals, violating the ongoing process before the Ministry ".
It is noted that" the company in its effort to convince them employees to accept her positions on the "Voluntary Retirement Plans" with false representations claims that the specific plans have been agreed before the TES with the Guilds. Ignoring the proposal of the Mediation Service, which was transferred before the two sides, the company unilaterally proceeded with illegal dismissals, violating and ignoring the jobs in Cyprus ".
The announcement also states that" having no other choice "The workers, with the support of their unions SEGDAMELIN-PEO and OMEPEGE-SEK, went on a spontaneous indefinite strike from noon today and demand the revocation of the dismissals and the solution of the problems faced by the workers."