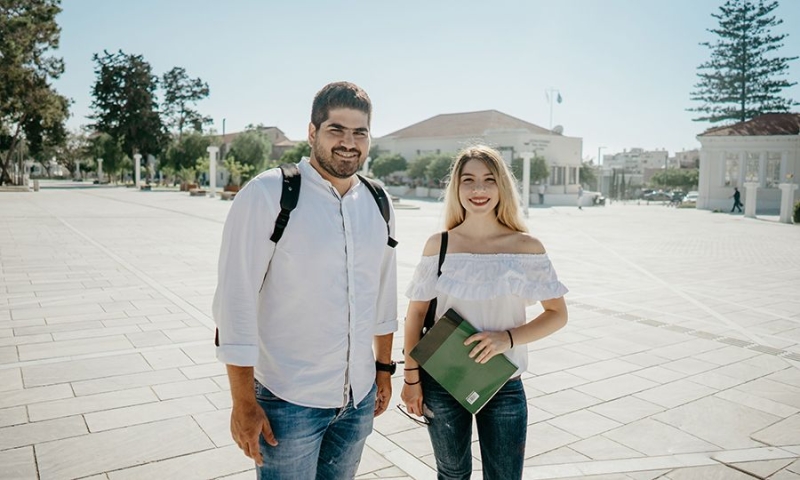 The ENAVSMA Foundation announces its first academic collaboration with the European Institute of Management and Finance (EIMF), which offers a full scholarship for a two-year academic diploma in Accounting and Financial Management.
The Diploma in Accounting and Financial Management is a two-year academic program that provides the necessary knowledge, tools, abilities and skills that a modern professional needs to start or expand his career in the field of accounting and financial management.
Students during their studies will be trained in real working environment conditions, with their training based on the use of software and tools used by the financial departments of modern organizations. The program covers five subject areas: Financial accounting, management accounting (preparation of budgets and evaluation of an organization's performance), taxation based on the Cyprus tax system and international regulations, financial management (preparation of financial planning, investment evaluation, risk management and use of models for financial analysis) and legislative and regulatory compliance (Cypriot legislative framework governing the operation of organizations and techniques to ensure compliance).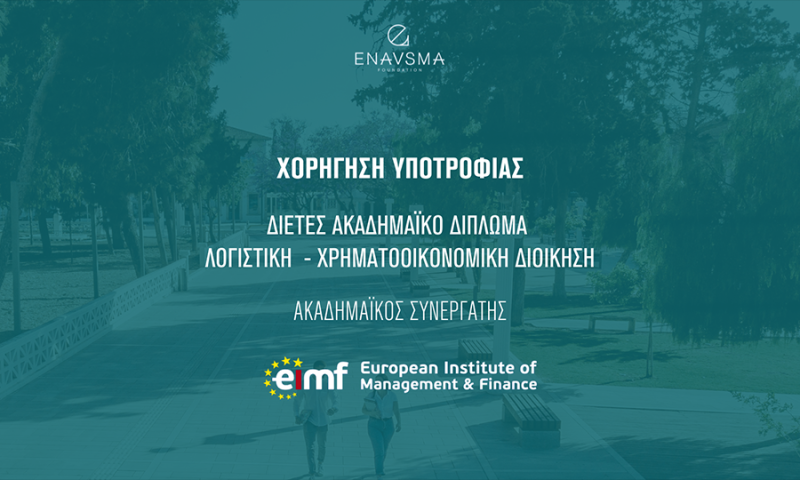 Those interested can learn more about the program at the following link: eimf.eu/diploma
Procedure < /strong>submission interest:Interested parties should visit www.enavsma.com to submit the application online. Exceptionally and after telephone or electronic communication, they can also be submitted electronically to the email address info@enavsma.com.
It is emphasized that only fully completed applications that meet the required terms and conditions and are accompanied by the necessary supporting documents/certificates will proceed to the evaluation stage.
Applications should be submitted online at www.enavsma.com, with Wednesday, August 23, 2023 set as the closing date.
The Enavsma Foundation
It constitutes the evolution and independence of the joint scholarship fund Thanos Hotels & Resorts and Round Table 7 Paphos, which through actions and events that enrich the cultural and artistic events of the place and bring financial resources to the foundation, contributes to increasing the number of scholarships and gives more and more young Cypriots the opportunity to study, to spread their wings and become the leaders and pioneers of tomorrow. In previous years, Enavsma has implemented three cycles of applications and now, with its new form, it is expanding and offering scholarships on a pan-Cypriot basis.
The European Institute of Management and Finance (EIMF) has its base in Cyprus and presence in Ireland, United Kingdom, Greece, Belgium and Dubai. It is a leading provider of professional education, eLearning and specialized learning programs with a strong focus on the financial and professional services sector. EIMF offers professionals a comprehensive range of courses, seminars, workshops and certification programs covering a wide range of topics including regulatory, anti-money laundering, compliance, risk management, management and leadership, accounting, banking, tax, legal and consulting services. In Cyprus, through pioneering collaborations, it has obtained accreditation status from the most renowned and notable bodies in the financial services sector, such as: the Chartered Institute of Securities and Investments (CISI), the Association of Certified Anti-Money Laundering Specialist (ACAMS), the International Governance and Compliance Association (IGCA), the Global Compliance Institute (GCI), the Certified Alternative Investment Analysts Association (CAIA), the Association of Accounting Technicians (AAT) and the Blockchain Training Alliance (BTA).
< iframe style="min-height:50px;" width='100%' height='50px' src='https://www.adstorebluebird.cy/api/banner/ServeBanner?zoneId=2735' frameborder='0' scrolling='no'> < iframe width='300px' height='500px' src='https://www.adstorebluebird.cy/api/banner/ServeBanner?zoneId=2734' frameborder='0' scrolling='no'>