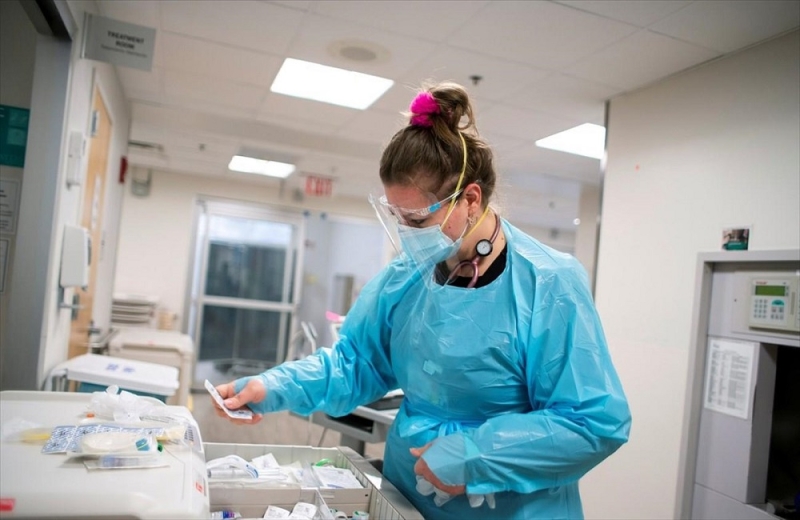 Doctors were surprised by the disappearance of malignancy in the 18 patients who participated in the clinical trials of a drug for the treatment of colon cancer.
dostarlimab are particularly promising with experts hoping that this treatment could be the tip of the iceberg to help patients with other forms of malignancy.
British newspaper "Daily Mail", in clinical trials, the drug "dostarlimab" used for the treatment of colon cancer , had incredible results.
All 18 patients were treated, according to doctors at the Memorial Sloan Kettering Cancer Center in New York. The scientists were surprised by the results as, as they said, it was "the first time this happened" in clinical trials for cancer.
The success of this monoclonal antibody drug is particularly important for younger people, as cancer treatment can damage their fertility, experts are quick to point out.
Dostarlimab, a monoclonal antibody drug, exceeded all expectations in clinical trials at Memorial Sloan Kettering Cancer Medical Center in New York, funded by pharmaceutical giant GlaxoSmithKline. strong> »(GSK).
One year after the completion of the clinical trials, the cancer had disappeared from the patients's body as the doctors could not detect « signs »malignancy. However, they say it is still too early to classify the drug as "cancer treatment" , as clinical trials were conducted on a small sample as the participants were only 18 . Patients, however, did not experience significant side effects. The next step for doctors is to conduct clinical trials in patients with cancer of the stomach , prostate and pancreas.
«"I think this is the first time this has happened in the history of cancer," he said. Louis Diaz, one of the lead authors of the study, is an oncologist at the Memorial Sloan Kettering Cancer Center and a member of the National Advisory Committee on White House Cancer.
"It really is exciting. "I think this is a big step forward for patients," he told the New York Times, noting that the medical breakthrough was "the tip of the iceberg."
"We are investigating whether this same method can help other cancers," he added. It is noted that the patients received the drug for six months while for & # 8217; during this time they were given a dose every three weeks . It is clarified that the drug is also available in Greece and is administered to women with breast cancer. Its role is to facilitate the immune system to selectively detect and destroy cancer cells.
protothema.gr