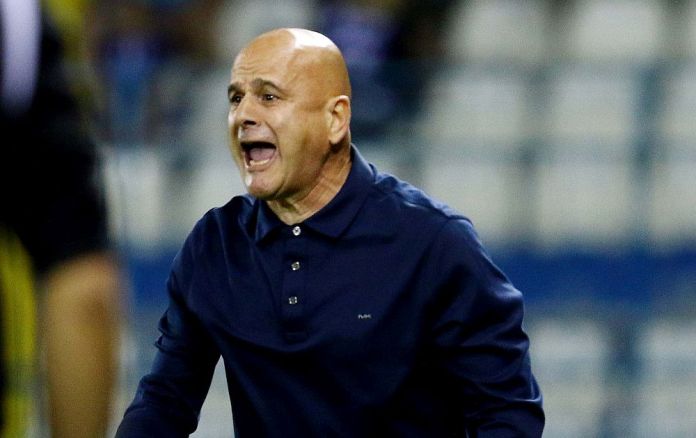 Decisive is the new appointment that the management of Anorthosis and Neophytos Larkou will have on Monday with Timur Ketspaia, as it is most likely through this to to announce definitively whether or not Georgianos will remain on the bench of the "Lady" or not.
Another extension of the settlement of this issue, after all, does not fit. Not that many days have passed, but in Anorthosis they want to know immediately if they will have to look for a coach, so that the planning does not remain stagnant and to make the most of the much time given to them by not going to Europe.
< p style = "text-align: justify;">For a few days now, however, Ketspaia is said to be closer to his departure, than to his stay in the Famagusta team. After the decision of the administration and Neophytos Larkos for radical changes in his technical team, which was conveyed to him in the meeting that took place on Thursday with the president Christos Poullaidis, the general manager Marinos Mitrou and the new sports director, Georgianos reacted negatively, while in A new appointment made on Friday, repeated the "no", confirming the estimates.
The final decision is expected to be made on Monday. Either we will have titles at the end of Ketspaia's second term on the bench of Anorthosis, or & # 8230; overthrow and continue the cooperation of the two sides. The second possibility seems to be the least likely, as at the moment neither side has shown any intention to add water to its wine. That is, neither the administration with Larkou is "open" not to make the changes decided in the technical staff, nor does Ketspaia seem willing to continue without his loyal associates.
If this scenario is maintained, "divorce" will be a one-way street. In addition, the possibility of finding a compromise solution, with the management allowing Georgianos to keep one or two of his associates and make changes in the other positions of the team, is visible, but remote.
They do not confirm, but…
The setting is such that many even take his departure for granted Ketspaia, as a result of which the names of possible replacements are starting to "come out". Among others, those of Henning Berg and Vladan Milojevic have been released, with Anorthosis, as expected, not even confirming that Neophytos Larkou has already started the search for… anti-Timur. This, of course, does not nullify the chances that the new athletic director has already started his study, preparing for the possibility of confirming the "divorce" with Ketspaia.