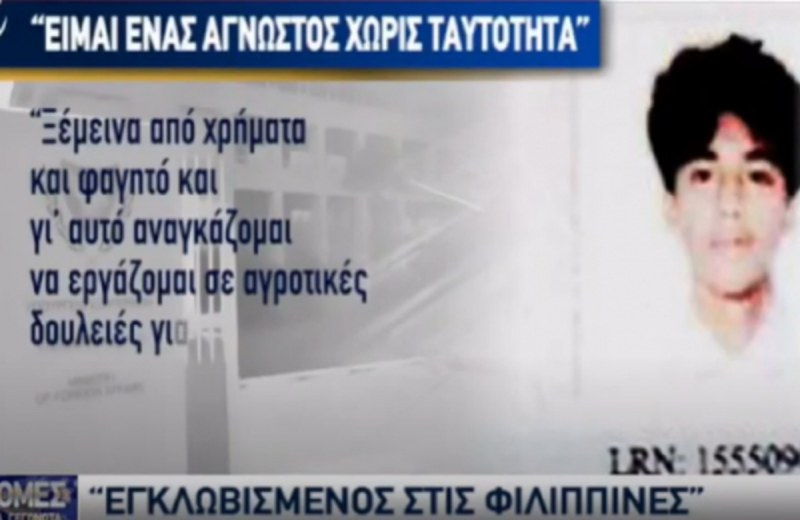 The Ministry of Foreign Affairs expresses its satisfaction with the happy ending of the kidnapping case of Jason Kynigopoulos, which ended with his current repatriation from the Philippines.
"Thanks to the coordinated actions of the Consular Affairs Department of the Ministry of Foreign Affairs, in cooperation with the Embassy of the Philippines, it was possible to overcome all legal, judicial and bureaucratic difficulties, thus making it possible to remove him from the list of banned persons. Philippines ", the Cypriot Foreign Minister states in his announcement.
The Foreign Minister expresses his gratitude to the Cypriot businessman Mr. Christos Saveriadis who is active in the country, who since February 2022 was in full coordination with the competent Directorate of the Ministry to facilitate the manipulations to resolve the impasse. At the same time, we thank the Ambassador of the Philippines in Cyprus for his helpful involvement in the issue.
"We welcome Jason to Cyprus and express our joy and satisfaction for the smooth resolution of this difficult humanitarian case, resulting in "Jason's current reunion with his family in Cyprus," the Foreign Ministry said. p>
It is recalled that the 18-year-old -with a Cypriot father and a Filipino mother- returned to Cyprus today, after 12 years of residence in the Philippines. He was taken there at the age of 6 by his mother, who, however, later left him to work in Saudi Arabia, leaving him alone and without travel documents, as they had expired.