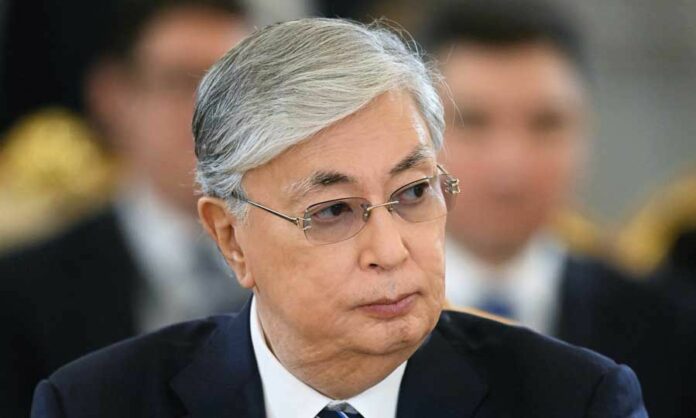 on Tuesday an agreement that foresees a spectacular increase in crude oil deliveries, on the sidelines of the official visit of German Federal President Frank-Walter Steinmeier to the central Asian state.
Under the deal, PCK's refinery in Swett, in the state of Brandenburg, not far from Berlin, will receive 100,000 tonnes of oil a month until the end of 2024. The big increase in deliveries will boost its output by around 10%.< /p>
Mr Steinmeier welcomed the agreement during a joint press conference with Kazakh President Kassym-Yomart Tokayev in Astana. He judged that it guarantees the future of the refinery in Sweden and the security of supply to East Germany. "This is good news for Sweden and for energy security in Germany," he said.
The refinery supplies Berlin, northern and eastern Germany with fuel. It is now buying crude from Kazakhstan after Russian oil stopped arriving there through the Druzhba pipeline in January under European sanctions over Russia's invasion of Ukraine.
Brandenburg state government Prime Minister Dietmar Voytke he praised the agreement, which according to him guarantees the stability of the region.
Kazakhstan attracts Germany's interest mainly because of its oil wealth. It also has natural gas and rare earths, while the country's size and location mean it could also produce large amounts of renewable energy with wind turbines and solar panels.
The former Soviet republic, which neighbors Russia and China has been accused of circumventing European sanctions on Moscow. Mr. Steinmeier raised the issue with his counterpart, with Mr. Tokaev assuring that we are "complying with EU sanctions".
From a political perspective, the situation in Kazakhstan is uncomfortable for the Europeans. Mr. Tokaev exercises power in a manner described as authoritarian. In January last year, protests erupted over rising fuel prices, which erupted into widespread riots with more than 200 dead.
Mr Steinmeier also plans to visit neighboring Kyrgyzstan.
source: AMPE