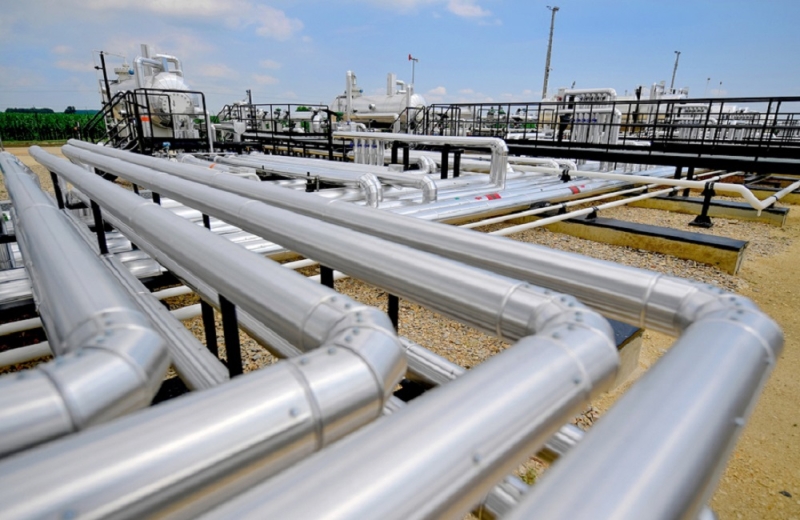 Thriller with the flow of Russian gas in Europe after the announcement of the managing company of the Ukrainian system that today it stops the supply from Russia through the Sokhranifka station. From there passes 1/3 of Russian gas to Europe.
According to the company, Russian occupying forces have begun sending gas passing through Ukraine to Donbass.
data located in these areas "is mentioned in the relevant announcement.
The Ukrainian side has asked the Russian state energy company Gazprom to redirect all quantities of gas to the Suja interconnection point, with the latter claiming that it is technically impossible.
All this at a time when, according to According to Gazprom, the volume of gas transported through Ukraine today is at 72 million cubic meters from 95.8 cubic meters on Tuesday. by its European customers, or the result of gas flow problems.
The Russian Foreign Minister states that his country has several customers for its energy resources, apart from the Western countries.
"We have several buyers for our energy resources and we will work with them. "And let the West pay much more than it's paid to the Russian Federation and explain to its people why they must become poorer." The Hungarian Foreign Minister states that the only way to reach an agreement on the issue would be to apply the embargo on oil transported by sea and completely exclude all Russian oil shipments through oil pipelines.
The same Discussions on the Russian embargo and the sixth package of sanctions continue within the European Union. Inflation Report in the United States.