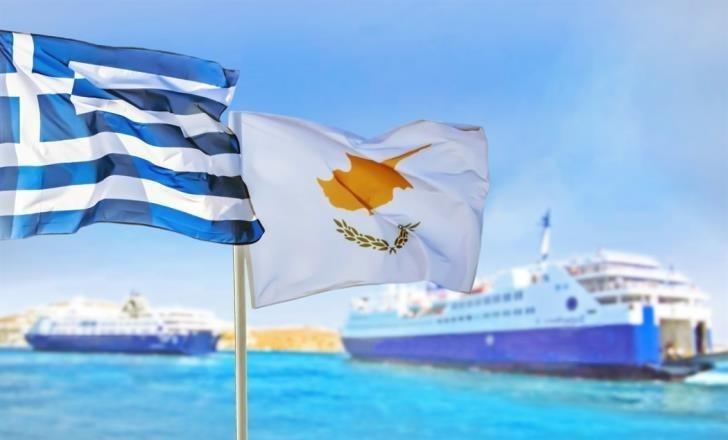 & nbsp & nbspInsider/ΚΥΠΕ & nbsp; & nbsp;
The Cyprus-Greece Business Association decided on a business mission in Greece during today's meeting with the Ambassador of Greece, Ioannis Papameletiou, while among the priorities highlighted by the meeting, is the immediate promotion of the ferry connection of the two countries, as well as the moves for attracting labor from Greece.
According to the decisions taken at the meeting, the Business Association will organize in May a large business mission to Greece, which will have meetings with the Greek government, as well as participation in three business forums, which will be held in Athens, Piraeus. and Thessaloniki.
According to the press release of the Association, it was decided to organize a Business Forum in Cyprus, to present the Greek economy, with emphasis on the changes made in the areas of investment, taxation, real estate and shipping.
During the meeting, the issue of the Cyprus-Greece ferry connection was also discussed and the Association's position on the need for immediate implementation of this plan was stressed again. The meeting also raised the issue of the possible attraction of labor force from Greece to Cyprus and it was decided to make relevant suggestions to the Ministries of Labor of Cyprus and Greece. Members of the Association raised some problems faced by the operations of companies in Cyprus and, as announced, it was decided to make relevant contacts with the relevant services to overcome them.
It was also mentioned that in cooperation with the Hellenic Tourism Organization, an important conference with business meetings is planned for next autumn, for the promotion of Greek tourism in the Cypriot market.
In his statements after the meeting, the Ambassador of Greece expressed the He was satisfied with the intense action of the Business Association and assured that the Embassy of Greece will always be at the disposal of companies to facilitate their action.
On his part, the President of the Cyprus-Greece Business Association, Joseph Joseph, thanked the Greek Ambassador for his presence at the meeting and the general assistance he offers to the actions of the Association. He added that the joint action with the Embassy will contribute to the further development of the economic and business relations between Cyprus and Greece.
Finally, the Secretary General of the CCCI, Marios Tsiakkis, said that the Chamber supports all the actions of the Association and will participate in the new initiatives that will be taken.