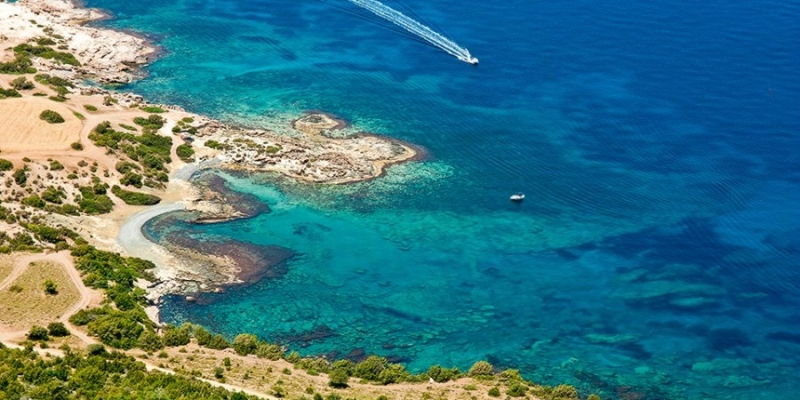 The Akama Local Plan that should logically to be the culmination of long-term efforts to protect nature and sustainable development of the communities of Hersonissos, it ended up through incredible regressions and expediencies in a Spatial Planning which, according to all safe indications (which will be checked with the publication of the Local Plan), does not properly and completely serve any of the above goals!
The Spatial Planning of the Peninsula, instead of correcting the known violations of the environmental acquis of the European Union, for which Cyprus is responsible, e.g. defining the Nature 2000 Areas, attempts to consolidate them by dramatically limiting nature protection, in extent and degree, thus leaving large areas of ecologically important areas in the north to foreign interests!
The these methods of the outgoing government constitute a serious misrecognition of international principles and standards of nature protection, contempt International Conventions (see Bern Convention) as well as indications of experts and recommendations Studies on which large sums were spent!
On the other hand, it appears that the socio-economic goal, which was set for the sustainable development of the communities, was left without a response, due to the Minister of the Interior's obsession with urban planning practices of other eras that were dangerous for the region, as well as the inability to establish a set of attractive incentives for a balanced sustainable development of communities, as well as compensatory measures for documented loss of development rights!
The Environmental Movement – Citizens' Cooperation calls on the co-competent Ministries of the new government such as, considering the serious responsibilities assigned to them, proceed, with respect to international principles and standards as well as the obligations of Cyprus, in a correct and integrated Spatial Planning that truly serves the dual goal of Nature Protection and Sustainable Development of the communities of the Akamas Peninsula!< /p>
We will thoroughly study the Local Plan and come back.
Environmentalist Movement – Citizens' Cooperation
Read also: Dead fish were found in the Achnas Dam – What caused their death (pics)
Source: KYPE