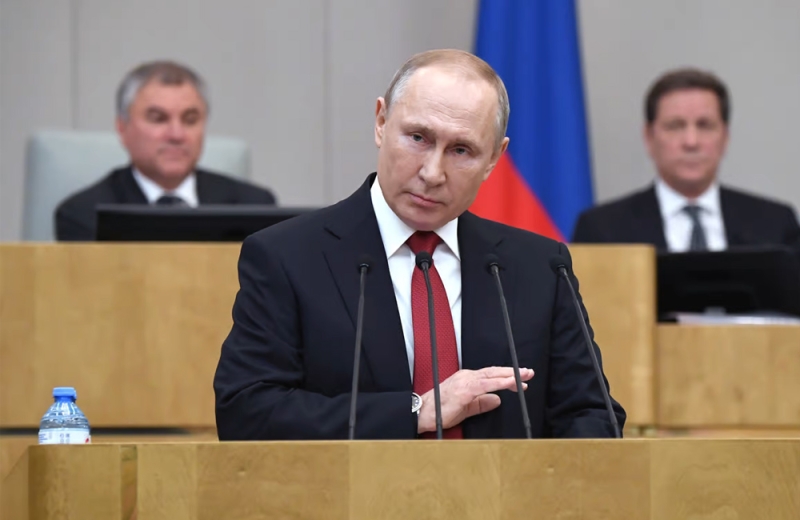 Mystery surrounds the case of the deaths and disappearances of Russian oligarchs and in some cases even members of their families.
The death toll has risen sharply since the Russian invasion of Ukraine and Western sanctions against them.
>
The death of Avayev, vice-president of Gazprombank
According to SKAI, the first case concerns the death of Vladislav Avayev, just 51 years old, earlier this month, who was vice-president of Gazprombank.
On April 18, he was found dead on the outskirts of Moscow with a pistol in his hand. His wife and daughter were also found dead.
Pro-Russian government media have reported that it was a crime of passion and that Avayev took his own life after first shooting and killing his 47-year-old wife Gelena and 13-year-old daughter Maria, realizing that his wife was pregnant with another .
Sergei Protosenia found dead in a Spanish resort
The second case concerns the death of 55-year-old Russian multimillionaire and former director of Novatek, an independent gas company, Sergei Protosenya. His 53-year-old wife Natalia and his 18-year-old daughter Maria were also found dead.
The version in this case, according to the Spanish authorities, is that Protosenia was hanged after he first killed his wife and daughter with an ax and a knife. However, there are versions that do not rule out the possibility that all three of them were killed.
At the same time, Vassily Melnikov, founder of the medical company "MedStom", who was found dead with his wife and 2 sons on March 25 in Nizhny Novgorod, Russia, inside his luxury apartment. Both Melnikov and the other three dead brought knives.
Businessman Vasily Melnikov, owner of the Medstom company, was murdered together with his family in #NizhnyNovgorod.

The businessman, his wife and two minor children were stabbed to death in their own home. An investigation is underway. A contract killing is not ruled out. pic.twitter.com/Rw8IlqGRnp

— NEXTA (@nexta_tv) March 23, 2022
p>
Michael Watford
In late February, a few days after the Russian invasion of Ukraine, Michael Watford was found hanged in the garage of his home in Surrey, UK.
His wife and children were at home at the time. although they suffered nothing. The 66-year-old Russian-born Russian made millions as an oil and gas tycoon after the fall of the Soviet Union, according to the BBC.
His death is being investigated by Surrey police, who told the BBC in early March that "there are no suspicious circumstances at the time".
Mikhail Watford: Ukrainian oligarch's death investigated by Surrey Police – BBC News https://t.co/VPWmeLkZ7W

— Arabella (@Spireship) March 3, 2022
Alexander Tiuliakov
Earlier, on February 25, one day after the Russian invasion and three days before Watford's death, Alexander Tyuliakov, Gazprom's deputy security director, was found hanged in Leninsky, Russia.
Alexander Tiuliakov, 61, was found hanged in the garage of his apartment building near St. Petersburg, according to the Russian newspaper Gazeta and Newsweek. reasons why he decided to end his life.
Leonid Sulman
Finally, on January 30, Leonid Sulman was found hanged, also in Leninsky, Russia.
The 60-year-old Sulman, 60, was similarly found next to a note that led police to believe he had committed suicide, according to Gazeta and Newsweek. Sulman's death came just months after a Gazprom fraud investigation was launched, according to Fortune.However, the former vice-president of Gazprombank, Igor Volobuev, gives a new dimension to the thriller of the recent deaths of executives of Russian gas companies and their families, who states with conviction that they did not commit suicide but were killed. Volobuev recently resigned from his position at a Russian bank to fight on the side of his compatriots in Ukraine.
"It is hard to believe that Avayev shot his 13-year-old daughter and committed suicide. In my opinion, this is a directed suicide. "His suicide was directed", he stressed and estimated that he may have been "eaten" because he knew too much.
According to Volobuev, Avayev was assassinated, and the most likely reason is that he "knew too much" as he handled cases of VIP clients of Gazprombank – perhaps even Russian President Vladimir Putin himself.
"Avayev was referring to Vladimir Riskin, p Gazprombank's Vice-Chairman of the Board (…). "In other words, Avayev should have had access… to their accounts," Volobuev told Ukrainian media.
version of suicide. Protosenia was a former vice president of Novatek, a Russian gas company with close ties to the Kremlin.
"All these stories are strange. I do not think it is suicide. "I'm not 'stuck'", he stressed.
In this case, no suicide note was found, no fingerprints were found on the crime weapon (an ax and a knife), no traces of blood were found on the pile of. In addition, his 22-year-old son Fedor told MailOnline that his father would never kill his mother and sister and insists that all three were killed.
"He loved my mother and especially his sister Maria my. She was his princess. She could never do anything to hurt her. "I do not know what happened that night, what I do know is that my father did not hurt them," said Fedor.