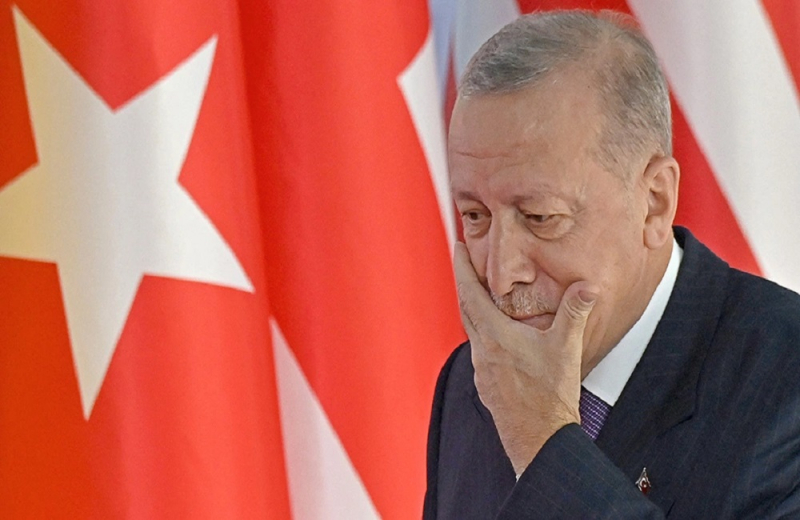 Turkish President Recep Tayyip Erdogan has fired the head of the National Statistical Office (Tüik), according to a decision published in the Turkish Government Gazette in the early hours of Saturday, following the publication of annual inflation data.
The head of the National Statistics Office, Sit Erdal Dinser, came under fire after the release of data in early January that set the annual inflation rate at 36.1%, the highest level in 19 years.
The opposition stressed that this percentage was underestimated, arguing that the real increase in the cost of living is at least double.
Erdogan did not explain his decision to appoint Erhan Cetingaya , a former vice president of the Turkish banking regulator, as the new head of Tüik.
Inflation soared to more than 36% in one year in December in Turkey, a record since September 2002, due to the fall in the value of the Turkish lira.
However, the Turkish president, under pressure, 18 months before the presidential election, continues to defend his choices.
The rise in consumer prices, more than seven times the government's original target of 13.58% in December alone, is explained by the fall of almost 45% in the value of the Turkish lira against the dollar in one year, despite the extraordinary measures announced by Erdogan in mid-December.
Aware of the damage being done not only to the economy but also to its credibility, Erdogan pledged in early January "to bring inflation back to single-digit levels as soon as possible."
As they are the subject of fierce political controversy: the opposition and part of society accuse Tüik of knowingly underestimating the rise in prices, fueled by the Turkish president's economic policy that pushed the Turkish central bank to cut interest rates systematically within the latter months.
Erdogan also appointed former Deputy Prime Minister Bekir Bozdag as the new Minister of Justice, replacing veteran member of the ruling AKP, Abdulhamid Gul.
PROTOTHEMA.GR