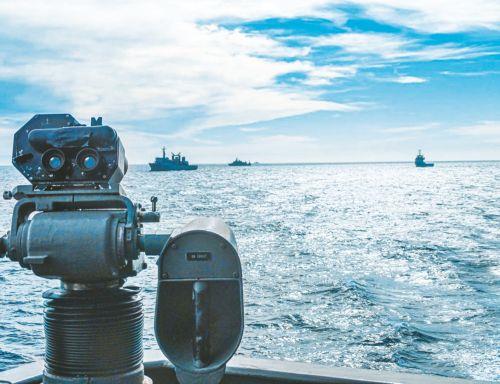 Erdogan is trying to pass the tests of endurance in the Eastern Mediterranean countries, but mainly in Cyprus and Greece. Ankara's decision at the level of the powerful National Security Council is that the occupying power will not allow actions and implementation of plans of countries in the region, if it does not approve it. The narrative of the Erdogan regime is that nothing can be done without its consent and participation. And when Erdogan refers to participation, he means to have the upper hand.
The occupying power also showed its intentions with the searches of the ship Nautical Geo (Italian interests, Maltese flag), which are made for the route of the EAST MED pipeline in which Greece, Cyprus and Israel participate. The research is also funded by the EU. Turkey disturbed the vessel when it was ten nautical miles east of Crete, while by force it did not allow surveys to be carried out (measurement study for accuracy) in the Cypriot EEZ. He did not, however, interfere with the investigations in the area of Israel, which, although participating in the program, did not react to what happened in the sea area of Cyprus and Greece.
What happens next also depends on the countries affected. Cyprus does not have many opportunities, Greece does not seem willing to take the issue to the extreme and respond to the challenges, while the new Israeli government does not seem to have the same approach as Netanyahu for the EAST MED pipeline.
There are views – not in Nicosia – that believe that the direction can change. This, of course, will mean that Turkey will be able to thwart the plans of the countries in the region by force.
From these developments, the one that invests in the change of route seems to be Egypt. Mainly because one option that will be considered will be that of terminals in this country.
Regarding the drilling of EXXON MOBIL in the offshore block 10 of the Cyprus EEZ, which is scheduled for November, Ankara does not intend to do anything to hinder the work. It will "drill", however, in the sea block 6, in which EMI and TOTAL are active.
Philenews