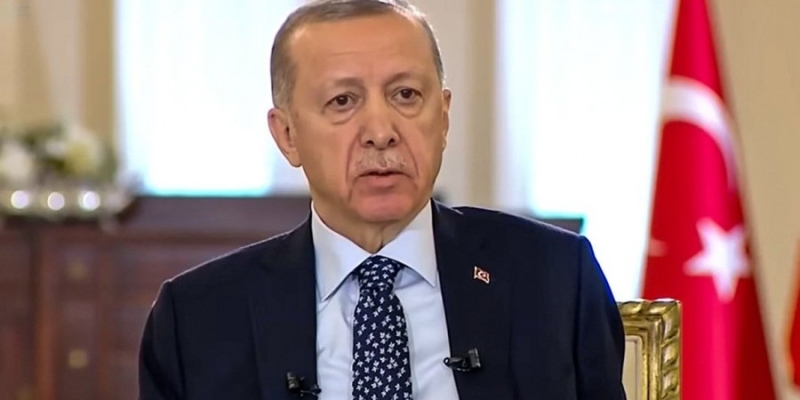 Turkish President Recep Tayyip Erdogan defended his Russian counterpart Vladimir Putin yesterday Friday, after the opposition denounced Russian attempts to interfere in tomorrow's presidential and parliamentary elections in Turkey.
Mr. Erdogan's opponent, Kemal Kilicdaroglu, yesterday accused Russian actors – without naming them– for spreading "deepfakes" and other forms of disinformation, with the aim of influencing the outcome of tomorrow's match.
The Kremlin denied "categorically" the Turkish opposition candidate's accusation.
Mr Erdogan defended Mr Putin in a televised campaign speech yesterday.
"Mr Kemal is attacking Russia, Mr Putin. If you attack Putin, I will not agree. "Our relations with Russia are no less important than those with the US," the outgoing Turkish president stressed. the Russian invasion of Ukraine in February 2022. Turkey, a NATO member state, has benefited from discounts on Russian energy prices and refuses to impose, like the West, sanctions on Russia.
The latest opinion polls portend an ambiguous showdown tomorrow.
Mr. Kilicdaroglu's complaint was made as in recent days the tone of the election campaign became particularly aggressive and the third-party candidate, Muharem Ince, withdrew the day before Thursday.
p>
Mr Inze announced his retirement after becoming the target of an online smear campaign, including fake photos of him with various women or behind the wheel of luxury cars.
Mr Inge's campaign Erdogan also distributed video –edited product– in some of his pre-election rallies, with which he tried to link Kemal Kilicdaroglu with the PKK, a Kurdish armed separatist movement outlawed in Turkey, which Ankara and its Western allies describe as "terrorist". organization.
Read also: Kilicdaroglou: Clear evidence of Russian dissemination of deep fake content
Source: APE-MPE-AFP