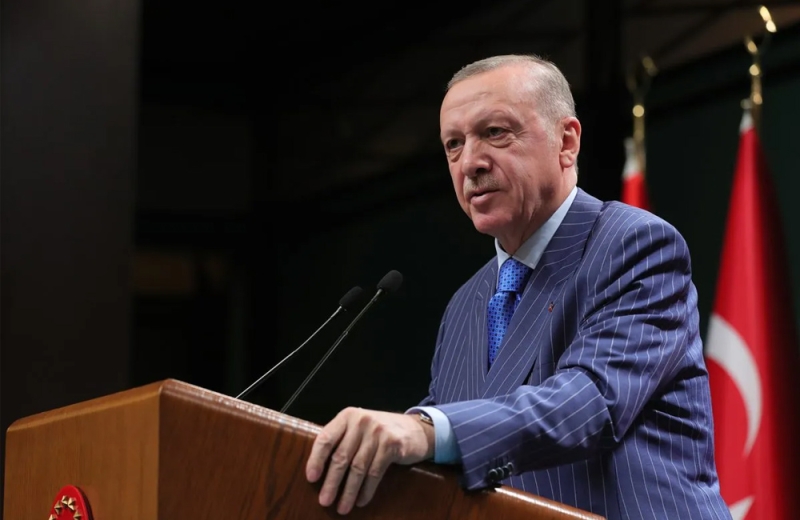 Recep Tayyip Erdogan made a personal attack on Kyriakos Mitsotakis in his statements after the cabinet meeting. The Turkish president said that "Mitsotakis no longer exists for me" in an unprecedented reference to the Greek prime minister.
According to Anadolou, the reason for Erdogan's statement was what Kyriakos Mitsotakis said on US for Turkey.
Erdogan vs. Mitsotaki – The video with the statements
LIVE: Türkiye's President Erdogan addresses media after chairing cabinet meeting in Ankara https://t.co/n06SlU8C2L

— PresserWatch (@PresserWatch) May 23, 2022
As the MEGA report underlines, such an acute attack by Erdogan on Kyriakos Mitsotakis or another Greek prime minister has never been before. The Turkish president initially referred to the Greek prime minister's visit to the United States. He then used the phrase we mentioned above "Mitsotakis no longer exists for me" and stressed that the Supreme Military Cooperation Council will not do with him.
In fact, the Turkish president said that he was not going to talk to the Greek prime minister again. "Greece has made ten military bases", meaning the American ones, and he wondered against whom these bases are aimed. " we do not rely on anyone, we have our forces, to see what Mitsotakis will do now ".
First issue in the Turkish media
As it is Naturally, Erdogan's statements have become the first topic in the media of the neighboring country, with the position of the Turkish president for Kyriakos Mitsotakis dominating their headlines.