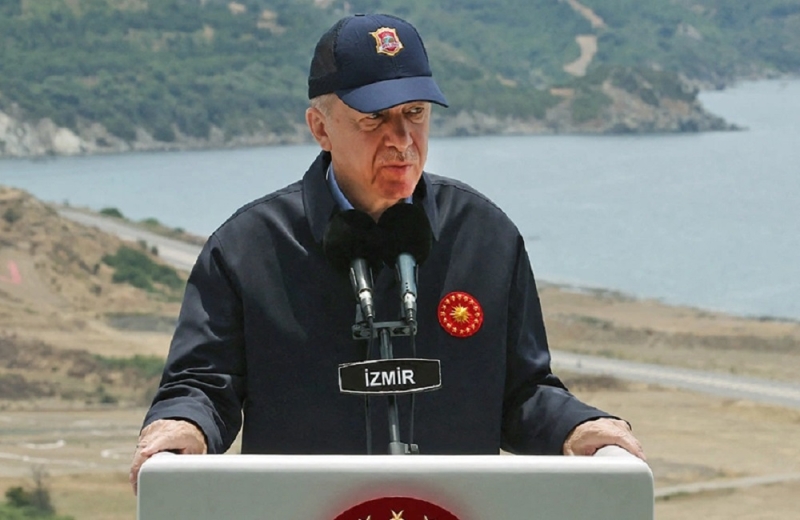 And for those of you who did not understand to tell you in Greek…
To be sure that everyone understood what he said threatening Greece wants the Turkish President, Recep Tayyip Erdogan. And that's why he posts his statements on twitter in both Turkish and English – as usual – but also in Greek.
In a series of posts published in Greek, Erdogan states "we warn once again Greece to be prudent, to stay away from dreams, rhetoric and actions that will lead it to results for which it will regret, as happened a century ago." He stressed that "Turkey, as it will not relinquish its rights in the Aegean, will not hesitate to make use of the rights recognized by international agreements on the demilitarization of the islands."/p>
According to the Turkish president, "Turkey does not violate the rights and the law of anyone, but it does not allow the violation of its rights and rights by anyone."
Η Τουρκία δεν παραβιάζει τα δικαιώματα και το δίκαιο κανενός, δεν επιτρέπει όμως ούτε την παραβίαση των δικαιωμάτων και του δικαίου της από κανέναν.

— Recep Tayyip Erdoğan (@RTErdogan) June 9, 2022
"The importance of claiming maritime jurisdiction of 40,000km2 for Megisti, located in the Eastern Mediterranean and less than 2km from the mainland of our country while from mainland Greece over 600km, we leave to the discretion of the international community," he said. Turkish President warns.
He also notes that Turkey "as an ally in NATO that pays the highest price in every respect, we calmly faced the challenges of Greece, which in the last two years has not even responded to our invitations to meet the military delegations ".
To add" but we see that our patience and composure are misunderstood by our counterpart ". Finally, Erdogan "complains to Athens that" despite being a member of the European Union, it continues to oppress the Turkish minority living in Western Thrace, Rhodes and Kos, ignoring the values ​​of the Union, the human rights worldwide and international agreements. "