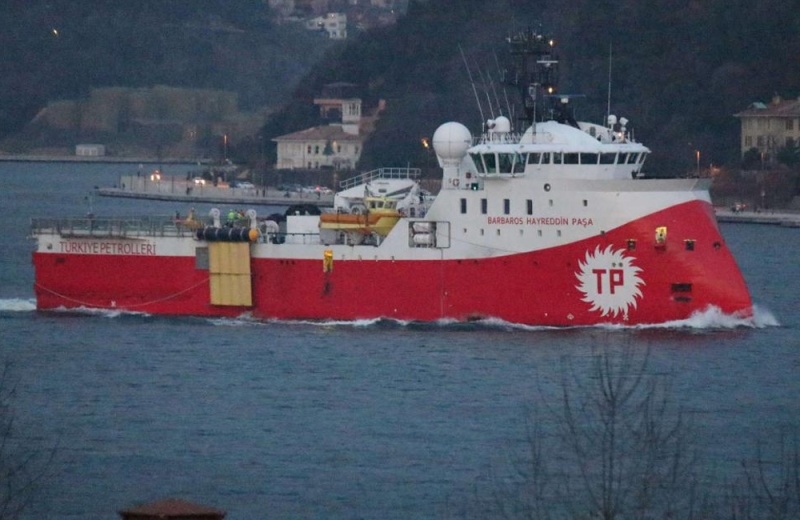 * file photo
With a direct challenge to the sovereign rights of Greece, the hydroelectric station of Turkey issued an illegal Navtex with which it sends the research vessel Younes to the heart of the Aegean.
According to the naval directive, the boat will be sent to four points, in an area between Ai Strati, Lemnos, Lesvos and Chios.
This is another move by Turkey that raises the thermometer to Aegean, with analysts expressing their apparent concern about Ankara's next moves. The field of tension, however, is not limited to Greek waters, as the pressures in Evros are increasing, with the "sultan" perhaps preparing – as everything shows – a new immigration crisis.
Athens responds calmly
In Athens, all possible moves by Turkey that will create a warm summer in the Aegean come to the table, with the rhetoric of the Turkish president reminiscent of a wounded beast after Biden-Mitsotaki meeting.
"Athens will not fall into the trap of escalation that Turkey is trying to impose, we decide whether we should escalate the situation," said Foreign Minister Nikos Dendias.
As the Turkish president is squeezed internally, the concern is that in order to solve his political impasses he may pull the rope to the extremes. The attack by Ahmet Davutoglu is indicative of the difficulty he has.
"The positions expressed by Mitsotakis in the United States were completely unacceptable. It is an approach that will destroy peace on the island (of Cyprus) and destabilize the Aegean and the Mediterranean. "Of course, the necessary answers had to be given," he wrote on Twitter. He wonders, "What answers did the government give?" answer as it should, while at the same time wondering why the Greek ambassador to the Turkish Ministry of Foreign Affairs was not called for explanations.
Miçotakis'in ABD'de dile getirdiği tezler asla kabul edilemez.

Hem adadaki barışı yok edecek hem de Ege ve Akdeniz'de istikrarı bozacak bir yaklaşımdır.

Gereken cevaplar elbette verilmelidir.

Ancak şu sorular da ortada durmaktadır:

-İktidar hangi cevapları vermiştir? https://t.co/XZhzjHFx8e

— Ahmet Davutoğlu (@Ahmet_Davutoglu) May 23, 2022