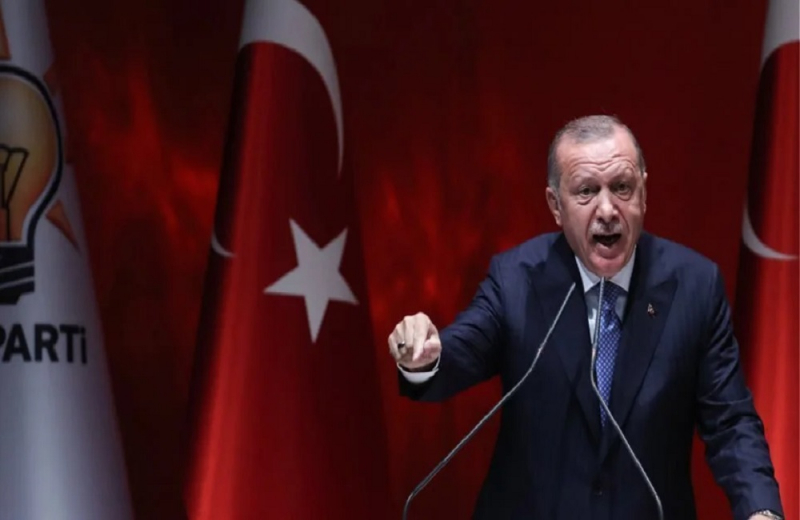 Eight arrest warrants , including one targeting a former swimming athlete who also competed in the Olympics , have been issued by Turkish courts following comments made on Twitter against Turkish President Recep Tayyip Erdogan after he tested positive for Covid. , the weekend.
The 67-year-old Turkish president announced on Saturday that he and his wife had developed a "mild" form of the disease and that he would be working from home in the coming days. Since then, he has posted many messages on Twitter thanking foreign officials for the wishes they sent him for a speedy recovery.
But amid a wave of wishes, authorities on Saturday found an account allegedly belonging to swimmer Deria Bigikundzu, who specializes in butterfly and freestyle and has competed six times in the Olympics. The 45-year-old athlete wrote in his post that he cooks a huge amount of halva, a sweet that is traditionally distributed at funerals.
The Istanbul prosecutor 's office announced today that it had issued an arrest warrant against Bigikundzu, as part of an investigation into " criminal messages on social media sites " about the president's illness. In all, eight warrants have been issued and four arrests have been made so far.
Ankara prosecutors have also launched an investigation into " insulting the president " and " mocking religious values " over such messages.
Turkish authorities have launched 160,000 investigations into the president's insult since Erdogan became president in 2014. So far, the courts have handed down 3,625 convictions. In late January, a journalist, Sedef Kampas, was arrested at her home in Istanbul for making comments on a TV show that were considered insulting to the president.
She then posted the same comments on her Twitter account. A few days later, Erdogan warned that " this crime will not go unpunished" because "it is our duty to protect respect for the office, the presidency" and "this has nothing to do with freedom of expression ".