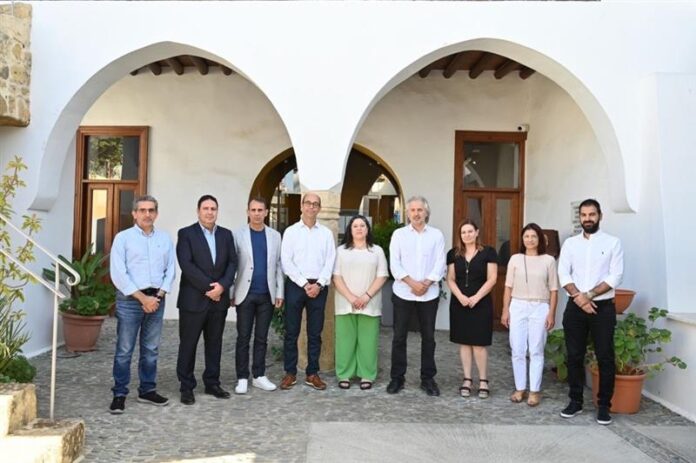 Election of the ETEK General and Disciplinary Council and election of the Steering Committee
After an election process that took place on Saturday, November 4, 2023, in the provinces of Nicosia, Limassol, Larnaca and Paphos, the General Election Commissioner announced the thirty members of the General Council and the four elected members of the Disciplinary Council.
To the General Council (term 2023-2026), by engineering science specialty and in order of ranking, the following have been elected:
(a)      Architecture including landscape architecture: KONSTANTIS KONSTANTINOS, DIKAIOS ALKIS, CHRISTODOULOU ELENI, GEORGIADOU KARIN, PAPALLAS ANDREAS, PAPADOPOULOS ALEXIS.
(b)      Civil engineering including landscape engineering: STYLIANOU PLATONAS,
THEODOTOU ANDREAS, LOIZIDE-PAPANASTASIOU MYRIA, TSOULOFTA-KAKOUTA EVANGELITSA, YIANNOS POUMPOURIS, CHRISTOFI DIMITRIS, ACHNIOTIS STELIOS
(c)      Mechanical engineering: VASILIOU ELIZABETH (ELIZA), PAPASTAUR O XENIOS, ZAVROS SOCRATES, GEORGIOU GLAFKOS, KARAKANAS PANAGIOTIS
(d) Electrical engineering: MITA THOMAS, MAROUCHOS CHRYSANTHOS, PAPACHRISTOFOUROU EURIPIDES, DIMOSTHENOUS DIMOS
(e)      Electronic engineering including IT engineering:   ZAPITIS IOANNIS, SOCRATES SOCRATES, KYPRIANOU ANDREAS (RIKKOS)
(f) Chemical engineering: KYPRIANIDOU-LEONTIDO TASSOULA surveying engineering: MAMAS NIKOLAOS
(i)      Land measurement and assessment: TALATTINIS KYRIAKOS
(j)       Town planning-planning: NIKOLAOU LORA
In the Disciplinary Council, in alphabetical order, the following have been elected: GALAZI-IAKOVOU ANNA , LAMBROU VARNAVAS, SFIKAS ANDREAS (ANTIS), NEARCHOU SOTIRIS
Election of the ETEK Steering Committee
Based on the Law and the Election Regulations of the Scientific and Technical Chamber of Cyprus, the thirty-member General Council, which emerged from the elections of Saturday 4 November 2023, in its session on 6 November 2023 elected the officials of ETEK and the other four members of the Management Committee as follows:
Constantinos Konstantis, architect, was re-elected President of ETEK without a candidate
Platon Stylianou, a civil engineer, was elected First Vice-President without a candidate
2nd Vice-President Eliza Vassiliou, mechanical engineer, was re-elected unopposed as Secretary General Andreas Theodotou, civil engineer, was elected unopposed
General Treasurer, Elena Christodoulou, Architect, was elected unopposed
Because according to the Election Regulations, representation of the four most populous engineering branches is required in the Steering Committee and because the electrical engineering branch is not represented based on of the election of officials, an electrical engineer was first elected as a member of the Governing Body. Thomas Mita was elected unopposed for this position.
Subsequently, elections were held to nominate the remaining 3 members of the Board of Directors. After an election process that took place, the following were elected as members of the Board: Xenios Papastavrou, Sokratis Sokratous and Evagelitsa Tsoulofta
Based on the above, the new ETEK Steering Committee for the three-year period 2023 – 2026 consists of following:
President Konstantinos Constanti Architect
First Vice President Platon Stylianou Civil Engineer
Second Vice President Eliza Vassiliou Mechanical Engineer
General Secretary Andreas Theodotou Civil Engineer General Treasurer Elena Christodoulou Architect Members: Thomas Mita, Electrician Sokratis Sokratous, Electronic Engineer/Informatics Engineer >Xenios Papastavrou, Mechanical Engineer
Evangelitsa Tsoulofta, Civil Engineer