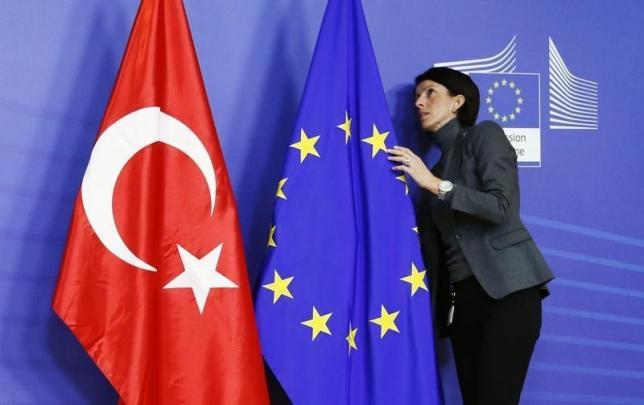 References to the European Union concern for Turkey's behavior will contain the conclusions of the Summit of the leaders of the Member States, as informed by the KYPE after the conclusion and the meeting General Affairs Meeting in Luxembourg on Tuesday. territorial integrity of all EU Member States.
At the same time, the 27 are expected to call on Turkey to show respect for international law and to de-escalate tensions in the region for the benefit of regional stability, and to promote good neighborly relations in a sustainable way.
READ ALSO : Message 27 to Erdogan: Respect Greece's territorial integrity
It is recalled & nbsp; that during their speeches at the Foreign Affairs Council on Monday, the Foreign Ministers of Cyprus and Greece referred precisely to the problematic behavior of Turkey, including in relation to the Aegean and the occupied territories.
According to a statement on the participation of Cypriot Foreign Minister Ioannis Kasoulides in the General Affairs Council, the meeting focused on the preparation of the European Council of 23 and 24 June for the proposal to create a "European Political Community" and discuss the European & nbsp; perspective & nbsp; Ukraine, Moldova and Georgia, as well as the Western Balkans.
According to the same statement, Mr. Kasoulides said that the idea of ​​creating a "European Political Community" as a framework for political consultation Based on what French President Emanuel Macron said on May 9, he finds Cyprus in agreement.
He emphasized, however, that this scheme should include states that share the same values ​​and goals as the EU. stressed that it could not be a substitute for the enlargement process.
Mr Kasoulides welcomed the Commission's recommendations for Ukraine, Moldova and Georgia and stressed the need to revitalize the enlargement process to the Western Balkans.
Addressing the debate on the outcome of the Conference on the Future of Europe, Kasoulides noted that there should be a focus on specific issues that are important to citizens and which can be quickly implemented under the Treaties as they are today.
The Ministers responsible for European Affairs also exchanged views on the EU's relations with the United the country's country recommendations in the context of the European Semester for 2022 in relation to the updated Stability or Convergence Programs.
KYPE