POWERED BY:
02:27 Sunday
5 June 2022 INSIDER • GOAL • IN-CYPRUS • PROPERTY • CYPRUS-IS • CAREER LIKE • GOING OUT • XRYSES SYNTAGES • ACTIVE • PHILGROUP NEWS & nbsp; SOCIETY & nbsp; INSIDER & nbsp; OPINIONS & nbsp; GOING OUT & nbsp; CULTURE & nbsp; SPORTS & nbsp; AUTO & nbsp; GOOD LIFE & nbsp; USEFUL & nbsp; PRINTED EDITION & nbsp;
ΑΡΧΙΚΗΕΙΔΗΣΕΙΣΠΟΛΙΤΙΚΗΤΟΠΙΚΑΠΑΡΑΣΚΗΝΙΟMEDIAΕΛΛΑΔΑΚΟΣΜΟΣΕΠΙΣΤΗΜΗΠΡΟΕΔΡΙΚΕΣ 2023ΤΕΧΝΟΛΟΓΙΑΣΥΝΕΝΤΕΥΞΕΙΣΧΡΥΣΕΣ ΕΤΑΙΡΕΙΕΣΚΟΙΝΩΝΙΑΕΙΔΗΣΕΙΣΚΥΠΡΟΣ ΤΟΥ ΧΘΕΣΑΝΑΓΝΩΣΤΗ ΕΧΕΙΣ ΛΟΓΟΕΠΙΣΤΟΛΕΣΣΥΝΕΝΤΕΥΞΕΙΣΔΗΜΟΦΙΛΗ ΣΤΟ INTERNETVIDEOSΑΦΙΕΡΩΜΑΤΑADVERTORIALINSIDERΕΠΙΧΕΙΡΗΣΕΙΣΚΥΠΡΟΣBRAND VOICECAPITALFORBESBLOOMBERG OPINIONΠΡΩΤΑΓΩΝΙΣΤΕΣΚΑΥΤΗ ΓΡΑΜΜΗΧΡΥΣΕΣ ΕΤΑΙΡΕΙΕΣΚΑΡΙΕΡΑΑΠΟΨΕΙΣΑΡΘΡΑ ΣΤΟΝ "Φ"ΠΑΡΕΜΒΑΣΕΙΣ ΣΤΟΝ "Φ"ΤΟ ΜΗΝΥΜΑ ΣΟΥ ΣΚΙΤΣΑΟ ΚΟΣΜΟΣ ΤΟΥ TWITTERGOING OUTTHINGS TO DOCINEMAΜΟΥΣΙΚΗΕΣΤΙΑΤΟΡΙΑBAR/CAFETV ΟΔΗΓΟΣΤΗΛΕΟΡΑΣΗΠΟΛΙΤΙΣΜΟΣΚΥΠΡΟΣΚΟΣΜΟΣΚΡΙΤΙΚΕΣΕΚΔΗΛΩΣΕΙΣΠΡΟΣΩΠΑΑΘΛΗΤΙΚΑΠΟΔΟΣΦΑΙΡΟΜΠΑΣΚΕΤΠΑΡΑΣΚΗΝΙΑΕΛΛΑΔΑΔΙΕΘΝΗΑΛΛΑ ΣΠΟΡΑΠΟΨΕΙΣΣΚΙΤΣΟVIDEOSAUTOΝΕΑΠΑΡΟΥΣΙΑΣΗΑΠΟΣΤΟΛΕΣΑΓΩΝΕΣΚΑΛΗ ΖΩΗΥΓΕΙΑΔΙΑΤΡΟΦΗΕΥ ΖΗΝΑΣΤΡΑΧΡΥΣΕΣ ΣΥΝΤΑΓΕΣΣΥΝΤΑΓΕΣ ΣΕΦΒΗΜΑ ΒΗΜΑΧΡΗΣΙΜΑΦΑΡΜΑΚΕΙΑΓΙΑΤΡΟΙΑΕΡΟΔΡΟΜΙΑΛΙΜΑΝΙΑΤΗΛΕΦΩΝΑΟΠΑΠΚΑΙΡΟΣΣΥΝΑΛΛΑΓΜΑΛΑΧΕΙΑAPPSΠΡΟΣΦΟΡΕΣΕΝΤΥΠΗ ΕΚΔΟΣΗ ΠΟΛΙΤΙΚΗΤΟΠΙΚΑΠΑΡΑΣΚΗΝΙΟMEDIAΕΛΛΑΔΑΚΟΣΜΟΣΕΠΙΣΤΗΜΗΠΡΟΕΔΡΙΚΕΣ 2023ΤΕΧΝΟΛΟΓΙΑΣΥΝΕΝΤΕΥΞΕΙΣΧΡΥΣΕΣ ΕΤΑΙΡΕΙΕΣ ΕΙΔΗΣΕΙΣΚΥΠΡΟΣ ΤΟΥ ΧΘΕΣΑΝΑΓΝΩΣΤΗ ΕΧΕΙΣ ΛΟΓΟΕΠΙΣΤΟΛΕΣΣΥΝΕΝΤΕΥΞΕΙΣΔΗΜΟΦΙΛΗΣΤΟ INTERNETVIDEOSΑΦΙΕΡΩΜΑΤΑADVERTORIAL ΕΠΙΧΕΙΡΗΣΕΙΣΚΥΠΡΟΣBRAND VOICECAPITALFORBESBLOOMBERG OPINIONΠΡΩΤΑΓΩΝΙΣΤΕΣΚΑΥΤΗ ΓΡΑΜΜΗΧΡΥΣΕΣ ΕΤΑΙΡΕΙΕΣΚΑΡΙΕΡΑ ΑΡΘΡΑ ΣΤΟΝ "Φ"ΠΑΡΕΜΒΑΣΕΙΣ ΣΤΟΝ "Φ"ΤΟ ΜΗΝΥΜΑ ΣΟΥ ΣΚΙΤΣΑΟ ΚΟΣΜΟΣ ΤΟΥ TWITTER THINGS TO DOCINEMAΜΟΥΣΙΚΗΕΣΤΙΑΤΟΡΙΑBAR/CAFETV ΟΔΗΓΟΣΤΗΛΕΟΡΑΣΗ ΚΥΠΡΟΣΚΟΣΜΟΣΚΡΙΤΙΚΕΣΕΚΔΗΛΩΣΕΙΣΠΡΟΣΩΠΑ ΠΟΔΟΣΦΑΙΡΟΜΠΑΣΚΕΤΠΑΡΑΣΚΗΝΙΑΕΛΛΑΔΑΔΙΕΘΝΗΑΛΛΑ ΣΠΟΡΑΠΟΨΕΙΣΣΚΙΤΣΟVIDEOS ΝΕΑΠΑΡΟΥΣΙΑΣΗΑΠΟΣΤΟΛΕΣΑΓΩΝΕΣ ΥΓΕΙΑΔΙΑΤΡΟΦΗΕΥ ΖΗΝΑΣΤΡΑΧΡΥΣΕΣ ΣΥΝΤΑΓΕΣΣΥΝΤΑΓΕΣ ΣΕΦΒΗΜΑ ΒΗΜΑ ΦΑΡΜΑΚΕΙΑΓΙΑΤΡΟΙΑΕΡΟΔΡΟΜΙΑΛΙΜΑΝΙΑΤΗΛΕΦΩΝΑΟΠΑΠΚΑΙΡΟΣΣΥΝΑΛΛΑΓΜΑΛΑΧΕΙΑAPPSΠΡΟΣΦΟΡΕΣ ΕΠΙΧΕΙΡΗΣΕΙΣ ΚΥΠΡΟΣ BRAND VOICE CAPITAL FORBES BLOOMBERG OPINION ΠΡΩΤΑΓΩΝΙΣΤΕΣ ΚΑΥΤΗ LINE GOLDEN COMPANIES CAREER
EXCLUSIVE COOPERATION
TOGETHER WITH
Powered by
Next Previous Eurobank Cyprus Ltd: High level of services in investment funds HOME • INSIDER • BRAND VOICE • Eurobank Cyprus Ltd: High level of services in investment funds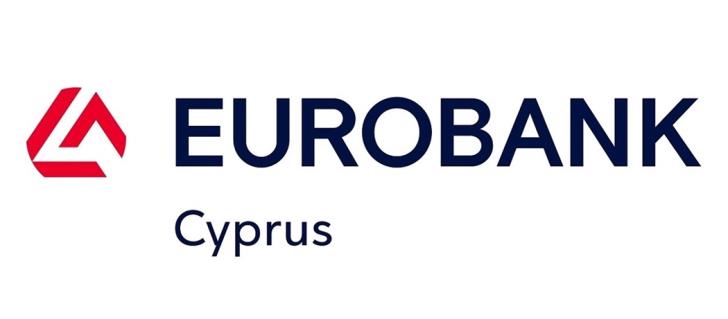 Wide range of services for investors and access to more than 50 international markets
LEADERSHIP AT THE INVESTMENT FUND
In the field of UCITS and AIFs * in Cyprus, the Bank holds a leading position with a total portfolio value exceeding 3.5 billion euros.
In terms of services Custodian, the Bank offers supervision and control services for Investment Funds in accordance with the European directives AIFMD and UCITS. Indicative service report:
Investment control Confirmation of correct calculation of the net asset value (Net Asset Value) Monitoring and settlement of the participations and acquisitions of the investors of UCITS/AIF
BASIC CATERING SERVICES:
of metals Clearing and settlement of transactions Monitoring, information and execution of corporate actions (Income collections & Corporate Actions) Daily and periodic sending of reports (reports).
BANKING – INVESTMENT SERVICES
The above services can be provided in combination with the banking services and the provision of investment services of the Bank. Indicatively, the Bank offers to Funds investment services such as receiving, transmitting and executing orders for the purchase and sale of financial instruments in the domestic and international markets, including shares, bonds, mutual funds, structured products, precious metals, etc.
INTERNATIONAL RECOGNITION
Eurobank Cyprus Ltd has extensive experience and technologically advanced infrastructure in the provision of Custody services, supporting investments in over 50 markets. The success and international recognition of Eurobank Cyprus's Custodian services is due, among other things, to the highly trained team, the specialization, as well as to the Network of recognized and highly regarded Global Custodians that it has selected to safeguard the interests and safeguards of portfolio holders. of.
WHAT IS EUROBANK CYPRUS
Eurobank Cyprus is a Cypriot company that operates autonomously and is governed by the laws and regulations of the Republic of Cyprus. The Bank focuses its work in the areas of Wealth & amp; Asset Management, including Depository and Custody Services, International Business Banking, Corporate & amp; Investment Banking, Shipping Finance, Global Markets and Affluent Banking.
SUCCESSFUL COURSE – REPEATED PROFIT
The successful course of the Bank is proved by the continuous profitability, the strong liquidity and capital adequacy ratios but also the very low non-performing loan ratios.
* UCITS: Collective Investment Organizations in Securities
p> UCITS: Undertakings for the Collective Investments in Transferable Securities
OEE: Organizations of Alternative Investments
AIF: Alternative Investment Funds
Eurobank is also a leader in the field of mutual funds – with its own UCITS/UCITS platform
In 2017, the Bank announced the launch of the UCITS/UCITS ERB Funds VCIC PLC, strengthening its leadership ERB Funds VCIC PLC consists of the following Mutual Funds:
• ERB Short-term Mutual Fund EUR with Euro as its reference currency
>
• ERB Short-Term Fund USD with reference dollar US
• ERB Income Mutual Fund EUR with reference currency Euro
The investment goal of each Fund is to achieve a gradual capital increase mainly through investments in short-term bonds and bank deposits. All three Mutual Funds offer investors a wide range of short-term investments in direct liquidity.
These Mutual Funds are considered internationally as one of the most effective asset management tools, offering significant benefits for Investor:
• Professional investment and portfolio management
• Immediate liquidity
• Optimizing Risk/Risk ratio through wide investment dispersion
• Transparency with daily publication of prices and returns
The above Mutual Funds are offered to both institutional and private investors.
CONTACT DETAILS
Eurobank Cyprus Ltd
Tel: +357 22208000
Email: info@eurobank.com.cy
Web: www.eurobank. com.cy