POWERED BY:
01:26 Thursday
24 March 2022 INSIDER • GOAL • IN-CYPRUS • PROPERTY • CYPRUS-IS • CAREER LIKE • GOING OUT • XRYSES SYNTAGES • ACTIVE • PHILGROUP NEWS & nbsp; SOCIETY & nbsp; INSIDER & nbsp; OPINIONS & nbsp; GOING OUT & nbsp; CULTURE & nbsp; SPORTS & nbsp; AUTO & nbsp; GOOD LIFE & nbsp; USEFUL & nbsp; PRINTED EDITION & nbsp;
ARCHIKIEIDISEISPOLITIKITOPIKAPARASKINIOMEDIAELLADAKOSMOSEPISTIMIPERIVALLONTECHNOLOGIASYNENTEFXEISCHRYSES ETAIREIESKOINONIAEIDISEISKYPROS OF CHTHESANAGNOSTI HAVE LOGOEPISTOLESSYNENTEFXEISDIMOFILI IN INTERNETVIDEOSAFIEROMATAADVERTORIALINSIDEREPICHEIRISEISKYPROSBRAND VOICECAPITALFORBESBLOOMBERG OPINIONPROTAGONISTESKAFTI GRAMMICHRYSES ETAIREIESKARIERAAPOPSEISARTHRA IN "F" INTERVENTION IN "F" MESSAGE YOUR SKITSAO WORLD TWITTERGOING OUTTHINGS TO DOCINEMAMOUSIKIESTIATORIABAR/CAFETV ODIGOSTILEORASIPOLITISMOSKYPROSKOSMOSKRITIKESEKDILOSEISPROSOPAATHLITIKAPODOSFAIROMPASKETPARASKINIAELLADADIETHNIALLA SPORAPOPSEISSKITSOVIDEOSAUTONEAPAROUSIASIAPOSTOLESAGONESKALI ZOIFGEIADIATROFIEF ZINASTRACHRYSES SYNTAGESSYNTAGES SEFVIMA VIMACHRISIMAFARMAKEIAGIATROIAERODROMIALIMANIATILEFONAOPAPKAIROSSYNALLAGMALACHEIAAPPSPROSFORESENTYPI EDITION POLITIKITOPIKAPARASKINIOMEDIAELLADAKOSMOSEPISTIMIPERIVALLONTECHNOLOGIASYNENTEFXEISCHRYSES COMPANIES EIDISEISKYPROS OF CHTHESANAGNOSTI HAVE LOGOEPISTOLESSYNENTEFXEISDIMOFILI THE INTERN ETVIDEOSAFIEROMATAADVERTORIAL EPICHEIRISEISKYPROSBRAND VOICECAPITALFORBESBLOOMBERG OPINIONPROTAGONISTESKAFTI GRAMMICHRYSES ETAIREIESKARIERA ARTICLES IN "F" INTERVENTION IN "F" MESSAGE YOUR SKITSAO WORLD OF TWITTER THINGS TO DOCINEMAMOUSIKIESTIATORIABAR/CAFETV ODIGOSTILEORASI KYPROSKOSMOSKRITIKESEKDILOSEISPROSOPA PODOSFAIROMPASKETPARASKINIAELLADADIETHNIALLA SPORAPOPSEISSKITSOVIDEOS NEAPAROUSIASIAPOSTOLESAGONES YGEIADIATROFIEF ZINASTRACHRYSES SYNTAGESSYNTAGES SEFVIMA STEP FARMAKEIAGIATROIAERODROMIALIMANIATILEFONAOPAPKAIROSSYNALLAGMALACHEIAAPPSPROSFORES ENTERPRISES LTD BRAND VOICE CAPITAL FORBES BLOOMBERG OPINION PROTAGONISTS HOT LINE ΧΡΥΣΕΣ ΕΤΑΙΡΕΙΕΣ ΚΑΡΙΕΡΑ
EXCLUSIVE COOPERATION
ΜΑΖΙ ΜΕ < p>
< p>
Next Previous Eurobank Cyprus: Net profit of € 52.3 million for 2021 HOME • INSIDER • BUSINESS • Eurobank Cyprus: Net profit of € 52.3 million for 2021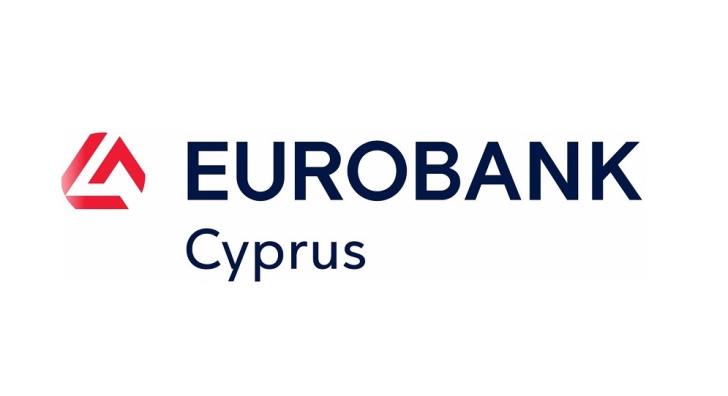 & nbsp & nbspInsider & nbsp; & nbsp; The steady upward trend continues with a strong capital base and high liquidity
Increase in profitability, excess liquidity and very good quality of loan portfolio with further reduction of the MES index, achieved Eurobank Cyprus, according to its financial results for 2021. The bank, which this year completes 15 years of presence in Cyprus, recorded for 2021 net profits of € 52.3 million after tax.
In addition, Eurobank Cyprus maintains its strong capital base, with the Capital Adequacy Ratio as well as the common stock index (CET1) amounting to 25.4% on December 31, 2021. This figure, in combination with Over time, strong excess liquidity are strong indicators of the bank's stability. Specifically, the funds and other reserves of Eurobank Cyprus amounted to € 571 million, recording an increase of € 44 million compared to the corresponding results of 2020. The loan-to-deposit ratio (excluding loans secured by deposits) amounted to 31, 4%, while total deposits reached € 6,620 million, with loans amounting to € 2,601 million
The quality of the loan portfolio remains very good, with the Non-performing Loans ratio (NPE ratio based on the guidelines of the European Banking Authority, EBA) falling further, compared to previous years, to 2.4%, remaining very low. At the same time, the bank effectively managed its operating costs, with the Cost to Revenue ratio at 37%.
Commenting on the Bank's Financial Results for 2021, the CEO of Eurobank Cyprus, Michalis Louis, described last year as a milestone year, as "it marks the beginning of a very demanding effort, which continues in 2022, to restart of the economy and market return to pre-pandemic data ". Mr. Louis emphasized the fact that Eurobank Cyprus "managed through difficult conditions and challenges created by the pandemic, to provide seamless and effective services to its customers. At the same time, it presented positive indicators in all areas of its activity, strengthening & nbsp; its already strong capital base, but also its high liquidity ".
Regarding the current developments in Ukraine, Mr. Louis pointed out the limited direct exposure of Eurobank Cyprus to Russia, which minimizes any direct impact. Commenting on the possible effects on the Cypriot economy and the indirect ones on the Bank, Mr. Louis noted the effects on the services of international business, tourism and the real estate market, as well as the increases in the cost of energy, raw materials and food. , which are causing rising inflationary trends throughout the Cypriot economy.
Regarding 2022, the CEO of Eurobank Cyprus, pointed out that the expectations, despite the ongoing challenges, are positive, as the banking sector has a particularly important role to play in the joint effort for growth.
< p>Eurobank Cyprus has always focused on a customer-centric approach and the provision of quality services with flexibility and speed, something that will continue to do so in 2022, with emphasis on Corporate Banking, Wealth Management, International Business Banking, Treasury Sales and Affluent Banking. . In order to further improve customer service, the Bank implements a holistic digital transformation plan, through the redesign of banking transactions, with a view to the smooth provision of innovative products and services. This is a pivotal project, which is expected to be completed by 2022, and envisages the replacement of the existing system with new cutting-edge technologies.
Eurobank Cyprus Ltd (Eurobank Cyprus) is a Cypriot company founded in 2007, operating autonomously and governed by all laws and regulations of the Republic of Cyprus.
< p align = "right"> 31.12.2021

12 months

€ 'εκ.

31.12.2020

12 months

€ 'cm.

Total Assets

8.157

6,821

Total Loans

2.601

2,200

Total Deposits

< p align = "center"> 6,620

5,484

Funds and other reserves

571 >

527

< b> Profit before taxes

66.7

52.4

Profit after taxes

52.3

40.1