Profits after taxes for the 1st half of 2023 amounted to €90.8 million, marking an increase of 144% compared to the corresponding period of 2022
< p>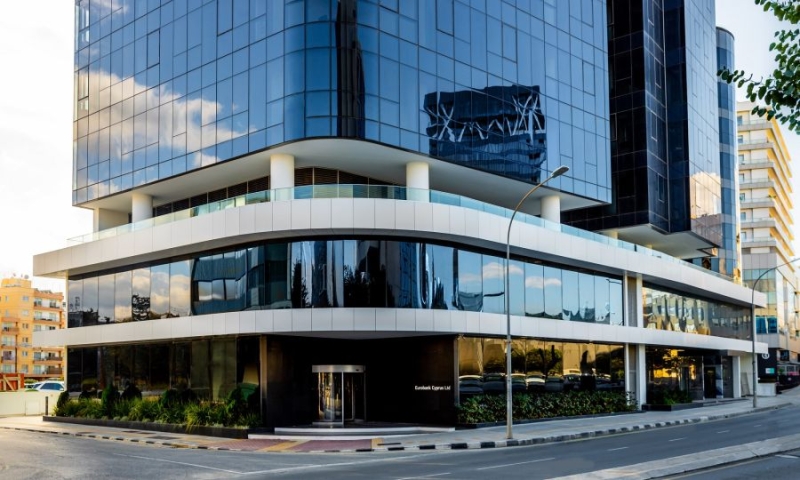 The CEO of the bank noted the need for the government to continue without hesitation the prudent management of public finances and the reduction of public debt.
Strong capital adequacy and liquidity, very good loan portfolio quality, a significant improvement in the Cost-to-Income ratio and enhanced profitability are recorded in the Financial Results of Eurobank Cyprus for the 1st half of 2023.
The Bank's net profits after taxes amounted to €90.8 million, marking an increase of €53.6 million or 144% compared to the corresponding results of the first half of 2022.
At 31%
the loan-to-deposit ratio rose, excluding loans secured by deposits.
The effective management of the Bank's operating costs combined with the improvement of its operating profits contributed to the improvement of the Cost to Income ratio from 32% in the first half of 2022, to 19% for the corresponding half of 2023.
The Capital Adequacy Ratio as well as the common equity ratio (CET1) remained strong and reached 29.9% in the first half of 2023 marking an increase of 260 basis points compared to December 31, 2022. These ratios are important higher than the respective minimum supervisory limits for the year 2023.
The loan-to-deposit ratio (excluding loans secured by deposits) reached 31%, with total deposits reaching €7,261 million, marking an increase of €58 million since the beginning of the year.
6 months

12 months

Total Loans

Total Deposits< /p>

203

Funds and other reserves

Earnings before taxes

Profits after taxes
In his statement, Mr. Michalis Louis, CEO of Eurobank Cyprus, said:
"The first half of 2023 ended with a positive sign, which allows the Bank to continue uninterruptedly providing support to entrepreneurship, sustainable investments and its private clients. A key priority for Eurobank Cyprus is to continue to develop and provide high-quality specialized services to its customers, through the customer-centric approach that has always characterized the way Eurobank Cyprus operates and sets it apart from the competition. Within this context, we have proceeded from June 1, 2023, to reduce the mortgage interest rate by 50 basis points for a period of one year, as a measure to reward and support the private consistent borrowers of Eurobank Cyprus.
At the same time, special emphasis is placed on upgrading the infrastructure and the further digitization of the services provided, through a large investment that is underway, thus making it more accessible, faster and efficient. Strengthening the culture of sustainable development, with an emphasis on ESG goals and criteria, also remains high on the Bank's priorities.
At the same time, with the aim of further strengthening the Bank's operations, we emphasize the upgrade of Private Banking, providing integrated services and products and utilizing the Group's presence in Cyprus, Greece, Luxembourg and the United Kingdom. Eurobank has always been a leader and provides pioneering services in the field of Wealth Management, which it will continue to do in the future.
We are also following with special attention the developments in the economy and the management of public finances and we want to encourage the government to continue without hesitation in their prudent management and to insist on the creation of fiscal surpluses, the significant reduction of the public debt which unfortunately is still very high and aim to upgrade the reputation of the Republic of Cyprus. The positive image created in recent years must be preserved and strengthened even more in the coming period. Any decisions taken should be very careful and well thought out, as the existing conditions, both at the international and local level, do not allow for any complacency."
< iframe width='300px' height='500px' src='https://www.adstorebluebird.cy/api/banner/ServeBanner?zoneId=2734' frameborder='0' scrolling='no'>