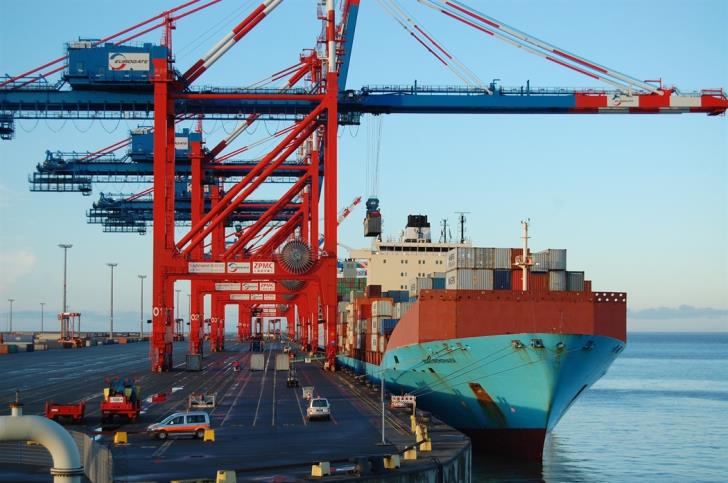 & nbsp & nbspInsider & nbsp; & nbsp;
The Business Director of Eurogate Container Terminal Limassol Ltd, Capt. George Pouros, announces the application of zero charges on all containers that arrive at the container terminal of the port of Limassol and concern the transfer of humanitarian aid to the Ukrainian people.
in the port of Limassol wishes to contribute to the collective effort made to address in a timely manner the humanitarian problems arising as a result of the ongoing war in Ukraine. b>
Probably the largest humanitarian aid of Cyprus in a third country, started in the morning in a warehouse of the Cyprus Ports Authority, opposite the port of Limassol, with the aim of loading it on a merchant ship, which will depart on Tuesday.
< p>The whole effort will continue tomorrow, with the assistance of the National Guard, which undertook to transport the humanitarian aid of Cyprus to the premises of the Port Authority and this is an "unprecedented mobilization", said the President of ALK, Dr. Antonis to KYPE Stylianou.
"The Cyprus Ports Authority has taken over the coordination of the management and storage of these materials and we are really glad that we are contributing to the provision of this humanitarian aid to Ukraine", said Mr. Stylianou.
He also thanked the National Guard for its contribution and the Cypriot Government for organizing the whole process, "offering a huge amount of basic necessities for the humanitarian crisis in Ukraine."
For his part, the director of the Limassol port, Panagiotis Agathokleous, stated that "in cooperation with the National Guard and other voluntary services, we have undertaken perhaps one of the largest state aid operations in a third country."
< "In this context, we have started collecting aid in the morning in various items and food that the Ukrainian people need in the difficult times they are going through and we will continue until tomorrow afternoon to collect all the Cypriot aid, with the aim of & nbsp; on Tuesday morning, to be loaded on the ship that will transport them to the nearest destination and then by road to Ukraine ", he added.
& nbsp; Finally, he congratulated the Cypriot Government for the initiative and the invitation – challenge , as he said, for the Port Authority to take over the management of the operation, while expressing its certainty that "it will be crowned with absolute success, so that our state can stand up to the demands of the international community".