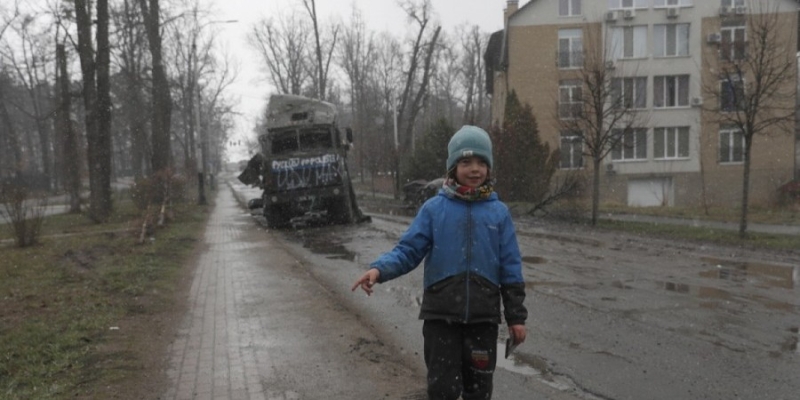 The forced transfer of children from Ukraine to Russia amounts to "genocide", the Council of Europe ruled today in a resolution adopted by its Parliamentary Assembly, which includes parliamentarians from 46 countries.< /p>
"The documentary evidence of this practice corresponds to the international definition of genocide," the Council of Europe said in a statement, after passing the text that "requires" the repatriation of the children.
On March 17, the International Criminal Court (ICC) issued an arrest warrant against Russian President Vladimir Putin for these displacements. The Hague-based court also issued an arrest warrant for Maria-Lvova Belova, the Russian commissioner for the rights of the child.
Kiev estimated in early April that more than 16,000 children from Ukraine were "abducted". and were taken to Russia since the beginning of the invasion on February 24, 2022 and that many of them were given to foster families.
According to the decision adopted today, there is "evidence" that the expelled children faced a process of "Russification" through re-education in the language, culture and history of Russia.
These transfers are "clearly planned and organized systematically" as state policy and aim to "eliminate every link and feature of their Ukrainian identity", according to the text.
On Twitter, the Ukrainian president's wife Olena Zelenska welcomed this resolution, appreciating that it constitutes "another step towards the possibility of a trial" before an international court.
The Council of Europe also asked the UN and the Red Cross to have access to Russia to gather information about the uprooted children and called on states to collect evidence of crimes — including genocide — which may have been committed.
The Convention on the Prevention and Punishment of the Crime of Genocide (1948) mentions the "forcible transfer of children" among its criteria.
After its invasion of Ukraine, Russia was expelled from the Council of Europe, an organization that acts as the custodian of human rights on the continent.

< p> Source: APE-MPE