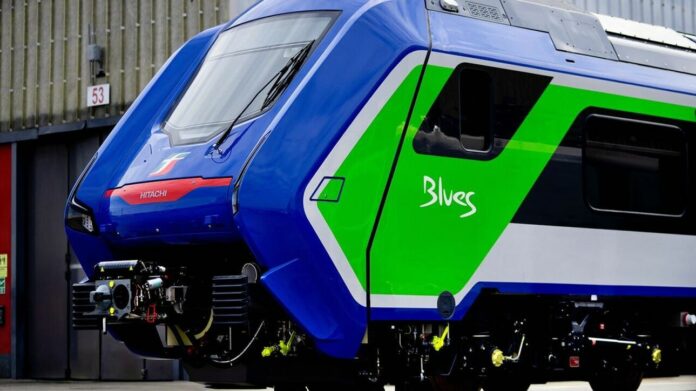 The firstpassenger trainspowered by batteriesis now a reality in Europe.
A fleet of 20 Hitachi Masaccio trains is already operating in Italy, where they are known as `Blue' strong> (Blues). This is the first phase of a €1.23 billion project that will add 135 battery-powered trains to Trenitalia's network., which will run in Calabria, Friuli Venezia Giulia, Lazio, Tuscany and the islands of Sicily and Sardinia.
In Calabria, trains run along the coast of the Ionian Sea, while the Sicily routes include the Messina – Palermo and Messina – Catania – Syracuse routes. Not all trains are 'blue' on these lines, so it's a matter of luck which ones travelers will get.
The three- and four-car trains, 300 seats in total, are hybrids, running on battery, electricity and diesel. "It is the first time that batteries are used as a main power source in a passenger train fleet in Europe," Trenitalia said in a statement.
The fleet – made of 93% recyclable materials – will reduce carbon dioxide emissions and fuel consumption by 50% compared to diesel trains, Hitachi said in a statement. And by running on batteries in urban areas, they can also eliminate emissions and reduce noise pollution. A "driver advisory system"it also suggests the optimal speed to reduce energy consumption.
The trains have a short range, up to 15 kilometers on battery only, but they can be recharged > during the journey, using the pantograph (the device on top of the train that connects it to a power line) or by braking, which means they can be recharged multiple times during a journey. The maximum speed is 160 km/h.
The road to electrification
Europe's rail network is constantly expanding, but 40% is still not electrified and most trains run only on diesel, according to Hitachi.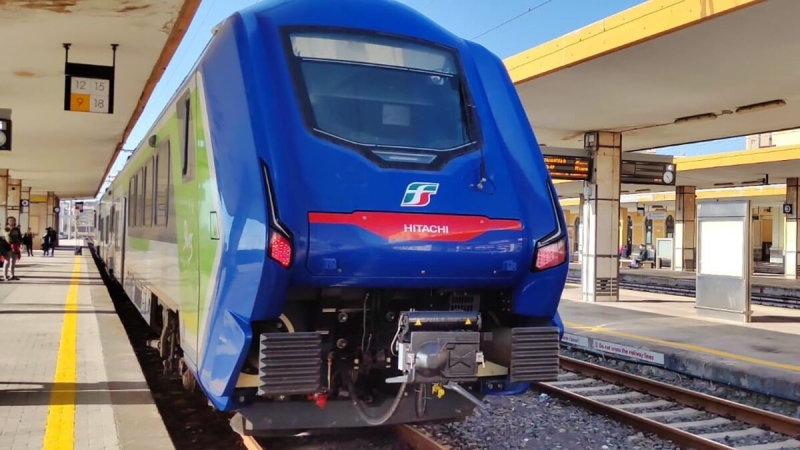 A total of 135 battery-powered trains will be added to the TrenitaliaHitachi Rail network
Some lines face difficulties in electrification due to their geography – in Italy alone, there are over 4,000 kilometers of lines that have yet to be electrified – with Hitachi claiming the Masaccio range of trains offers "an immediate solution to decarbonising European passenger railways".
The next model Masaccio is due in two years. It is expected to run on batteries only, with a range of over 100km. As for the current series, it will be retrofitted by Hitachi.
source: CNN Greece, With information from: The first battery-powered trains have arrived in Europe strong> by Julia Buckley, CNN