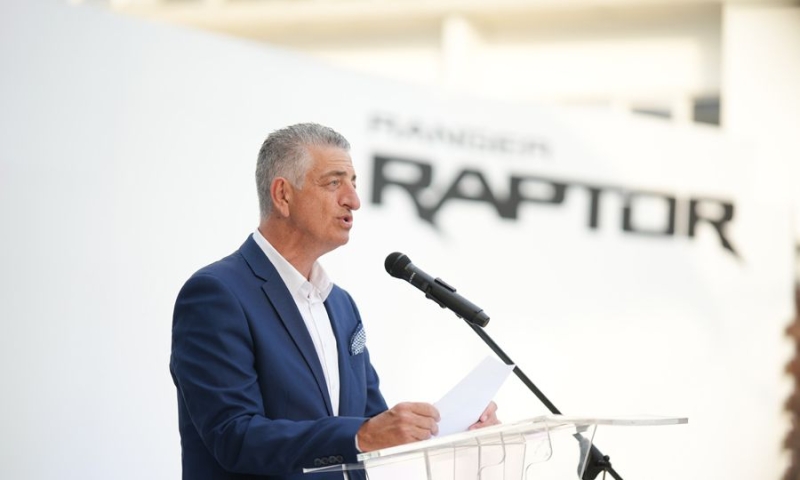 The ultimate pick -up Ford Ranger Raptor has arrived in Cyprus marking the arrival of the next generation of pick-ups.
In a ground-breaking event that left car enthusiasts in awe, Ford Cyprus – Michaels Automotive Ltd on Friday (26/05) officially unveiled the exciting new Ford Ranger Raptor for the first time at its showroom in Nicosia. The entry of the new, 5th generation Ford Ranger in Cyprus was made in a unique way where the first thirty customers who had pre-ordered the Ranger Raptor received their vehicles enthusiastically.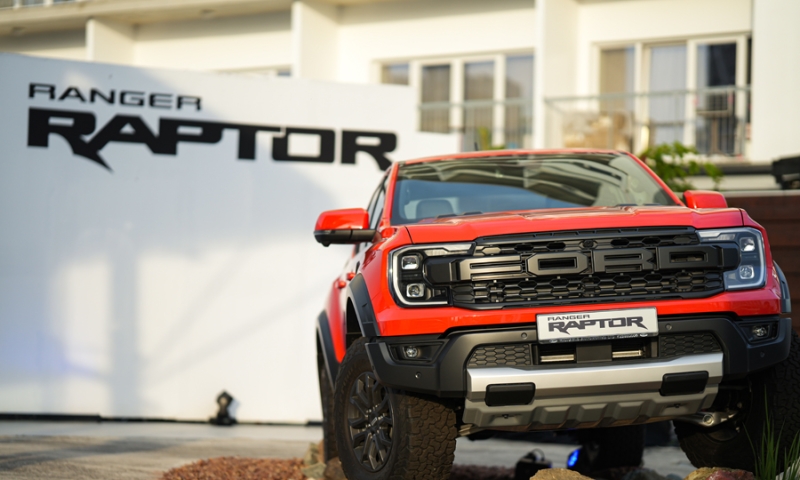 The Ford Ranger was first introduced in 1982 and is now sold in over 180 countries. It has been the best-seller in the pick-up category in Europe since 2015. While its upgraded version, the Ford Ranger Raptor, was first presented in 2018.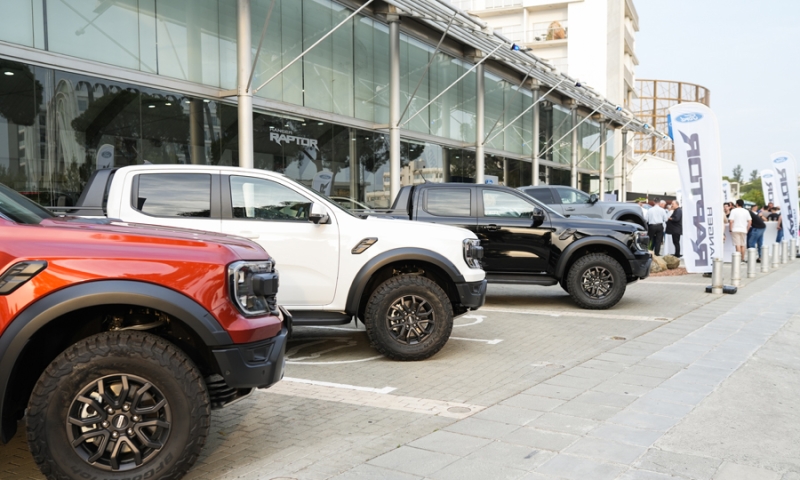 The next generation and next level of Ford Ranger Raptor has arrived. Built to dominate the mountains and all-terrain, the second-generation Ranger Raptor raises the bar for on- and off-road performance as a pick-up built for true enthusiast drivers.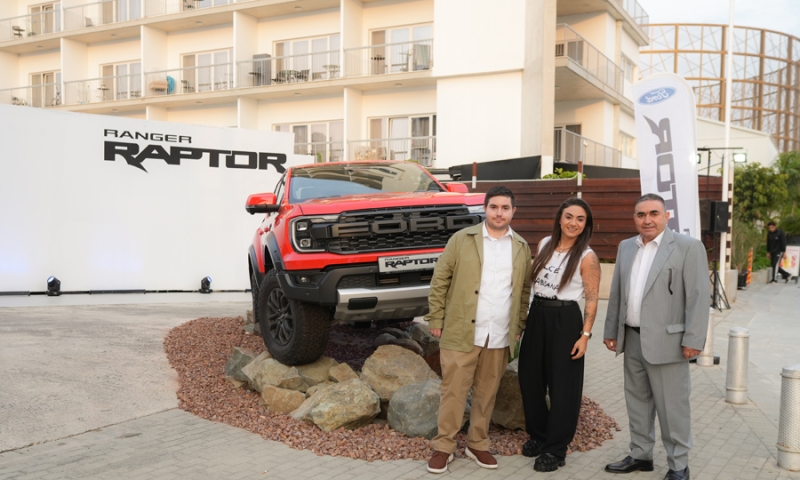 The Ford Ranger Raptor is an imposing vehicle, both inside and out. The biggest news for performance fans is the introduction of an all-new 3.0-litre twin-turbo EcoBoost V6 petrol engine, which has been tuned by Ford Performance to produce 288PS and 491Nm of torque. It is also equipped with 7 driving modes (Normal, Sport, Slippery, Mud/Ruts, Rock Crawl, Sand and Baja) for every driving need, Fox suspension, plenty of electronic aids and the excellent SYNC4 infotainment system supported by B&O sound system , the Raptor is a model that lacks nothing. Among its striking exterior colors are Code Orange and Conquer Grey.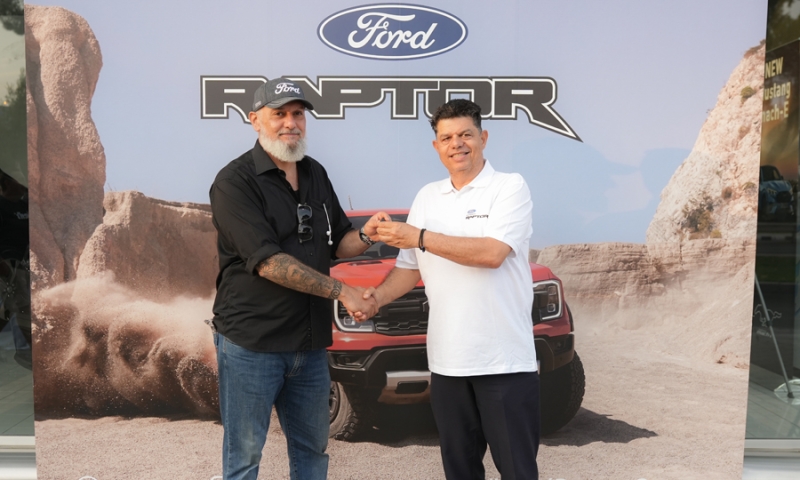 Michaels Operations Manager Automotive LTD Mr. Stelios Asimenos said: "Tonight is not just about the unveiling of this outstanding model – it is also a celebration for our valued customers who trusted us by pre-ordering the Ford Ranger Raptor. We hope that every ride in the new Ford Ranger Raptor fills you with excitement and ignites a sense of adventure like never before."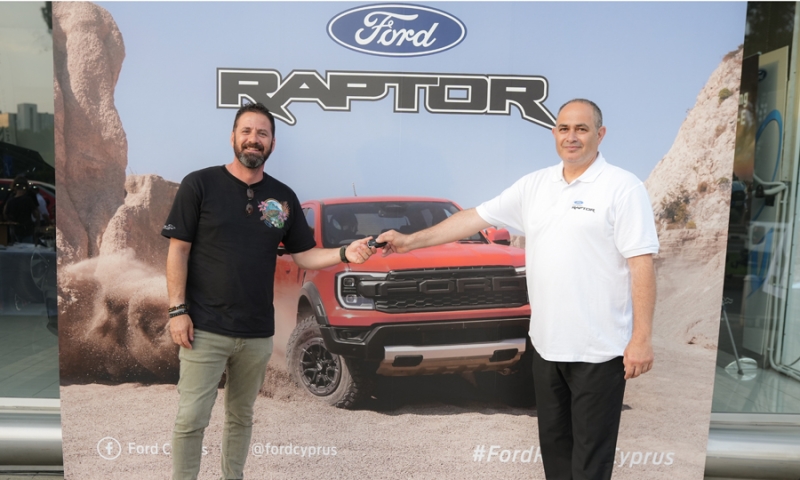 The groundbreaking event was a huge success, leaving all customers extremely happy. Among other things, customers expressed their joy saying that they were very much looking forward to driving their cars. On their departure, they also expressed that they will not forget this unique event. All customers left very impressed and with very positive feelings.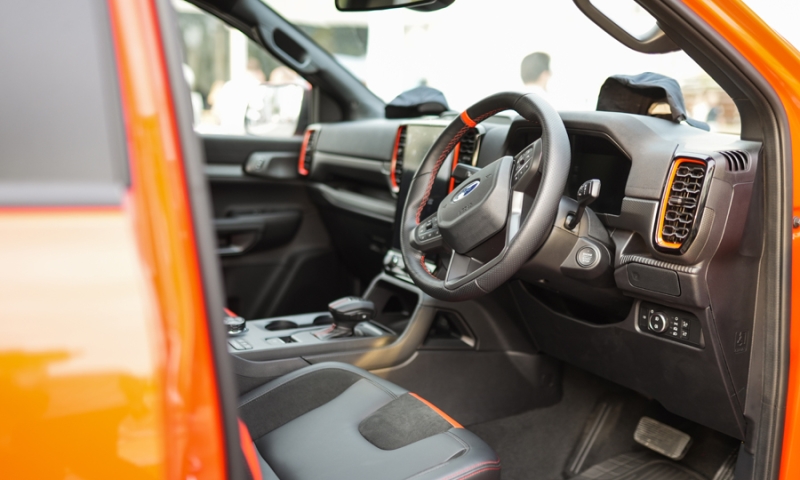 In the next period the Ford Cyprus will offer its customers various versions of the Ford Ranger including XLT, Tremor, Wildtrak, Wildtrak X and Platinum to complete the most complete line-up ever in a Pickup model. Prices start at €39,500 with the top Raptor version reaching €68,900.
< iframe width='300px' height='500px' src='https://www.adstorebluebird.cy/api/banner/ServeBanner?zoneId=2734' frameborder='0' scrolling='no'>